The Biggest Curse in Sports Belongs to Harrison Ford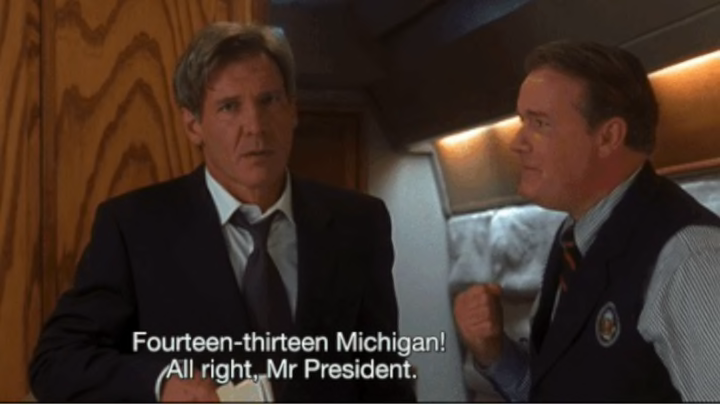 Harrison Ford has accomplished pretty much everything a person could endeavor to accomplish in their life. He was in the Star Wars and Indiana Jones movies. Few stars have ever matched his charisma and approval ratings. He learned to fly and survive many close scraps with deaths. No one has ever looked better in a bomber jacket or as a grandfather with an earring.
There is one thing, though, that escaped even his otherworldly abilities.
Either finding out the score of The Big Game when he wanted it or avoiding the score of The Big Game when he'd taped it on VHS and intended to watch later.
Let's begin with his turn as Dr. Richard Kimble in The Fugitive, perhaps the most rewatchable film ever created. After attending the Children's Research and Aid Foundation fundraiser at a swanky Chicago ballroom, his pager buzzes on the drive home. It's Tim over at University Hospital. There's a 43-year-old patient on that fancy new RDU-90 drug whose liver is a mess and the good doctor's services are required.
When he finally returns home, he asks his wife who won the Bulls game. There is no answer because she's been savagely murdered. Not by him, of course, but try telling that to the flawed legal system. Obviously this regular-season tilt and Michael Jordan's performance in it become the least of his problems and he likely doesn't think about it before doing a Peter Pan off a dam, making fake IDs, eating oranges or ultimately confronting that snake Charles Nichols — but still very annoying.
The next time Ford found himself in a similar situation was four years later, in Air Force One, a movie President Bill Clinton saw not once, but twice on its opening weekend. In the original script, Ford's character of President James Marshall asks his staff if anyone taped the Duke basketball game, but by the time it came to shoot, he'd been made a proud graduate of Michigan who just wanted to watch the annual rivalry game with Notre Dame in peace and free of spoilers.
Both of those wishes came to a crashing halt as an overzealous go-getter eventually lets it slip that the Wolverines squeaked by 14-13 and the whole terrorists taking over the plane thing turned what should have been a nice flight into a hellacious yet rousing action movie.
It all serves as a harrowing reminder that no matter how much power a man accrues, nefarious forces like loose lips or Gary Oldman can ruin even the most satisfying of sports Saturdays. Even the president was forced into the same corner Tim "The Tool Man" Taylor found himself in like, a half-dozen Home Improvement episodes. Ford was simply robbed of the sheer delight in seeing Charles Woodson stymie Ron Powlus and Co. in what would be a national championship run by Lloyd Carr.
A person can have almost everything but they cannot have it all. If Ford was invested in the outcome of a sporting event, there was a 100 percent chance someone around him was going to die and his own freedom and safety were in great peril. Probably why he never, ever missed another one of his team's pivotal matchups in real-time again.