The All-NFL Bust Team: The Big 12 Conference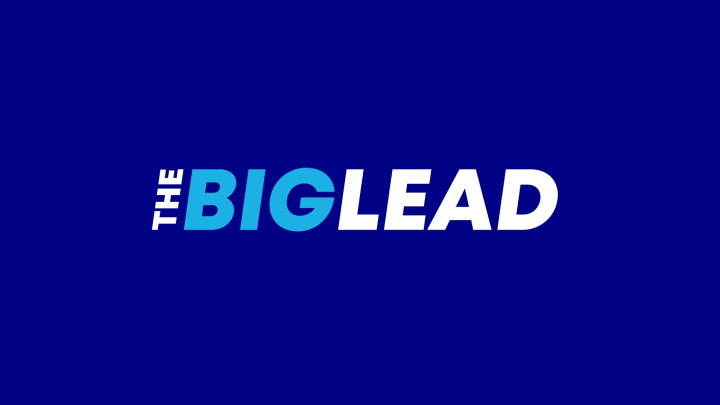 Yesterday, we started conference pride week by looking at the SEC busts since 1992. That team featured a strong set of busts from the defensive line, a big-time quarterback bust, and plenty of wide receiver depth. Today, we move to the nation's heartland, with the Big 12. The Big 12 busts come in different varieties than the SEC.
Again, these are players drafted in the top 50 in the NFL draft since 1992, based on the conference where they played (and not necessarily where the school is now). Judging from this list, the Big 12 really misses Nebraska.
Man, the Detroit Lions: Bless you if you have blocked out or repressed memories of the Detroit Lions in the draft. Detroit had many, many busts who are not represented here, but make up nearly a quarter of all the draft picks on this team. Yikes.
A Dominated Offensive Line: Baylor wasn't very good for much of the early history of the Big 12. It's impressive, then, that in a short time they provided two of the biggest busts on the offensive line. Add in Mike Williams, and this is probably the best worst offensive line group among the conferences. They know how to grow them big enough to then get drafted too high in the Midwest.
Blaine Gabbert Saves the Day: The Big 12 doesn't have many booms, but also lacked outright disaster busts. Plenty have underwhelmed over a career–we've yet to see Sam Bradford have a good season, Vince Young is out of the league, and Josh Freeman went from throwing over 20 touchdowns to being out in Tampa in a short time.
Then Gabbert came along. Clear first team choice.
Front Seven Could Hold This Team Back: Not too many outright busts upfront. Cedric Jones gets on the team because he didn't last long, but he started for a Super Bowl team. Barrett Ruud had an okay career. Not too many names that stand out here.
Loaded Secondary: The Big 12 makes up for it on the back end. Rare that two brothers get to team up, but the Bullocks brothers are probably the choice among a thin safety group. At corner, meanwhile, the Big 12 can not cover any team even if they choose to go 5-wide. Michael Booker, Bryant Westbrook, Andre Woolfolk, Chris Canty, and Sammy Davis are as deep as it gets at corner.
Here's the full team [Note: a prior version had Daniel Graham listed at TE. Originally, there were no good choices as Brandon Pettigrew, Jermaine Gresham and Graham are the only first rounders and have all been contributors. However, I later changed the requirement to top 50 and forgot to go back and change TE to Klopfenstein, who really was a bust]: