The 10 Most Disappointing College Football Teams of 2013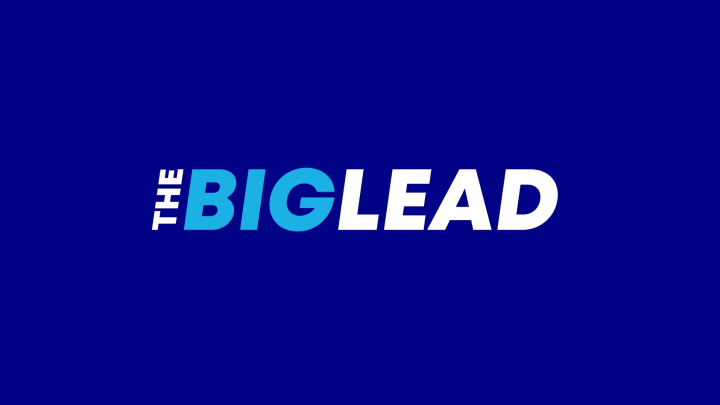 The 2013 college football season has come to a close. Here are the 10 teams that disappointed us most.
Florida Gators: Florida had the season-ending injury bug, hit the rough part of their schedule and collapsed, losing their last seven to finish 4-8. The Gator offense, down to its third-string quarterback by the end, regressed from 90th in yards/play to 110th. One could write the entire thing off due to injuries, though the Georgia Southern team that beat them had lost 19 of their 63 scholarship players. Muschamp survived with 1,000 percent confidence, barely.
Northwestern Wildcats: Northwestern returned a lot of skill talent from a 10-3 season. They started 4-0,then lost a heartbreaker at home to Ohio State and never regained momentum, losing six of their last seven to finish 5-7. They were sort of like a dumped guy taking an inordinately long time to get over it. Four of their losses came by a field goal or less in regulation.
TCU Horned Frogs: TCU had a reformed Casey Pachall, returning starters on defense and a year's experience playing in the Big 12. They looked like a dark horse contender in the conference. But fortune was not in their favor. Pachall and reigning Big 12 defender of the year Devonte Fields were knocked out with injuries. The Horned Frogs lost four conference games by three points are fewer.
North Carolina State Wolfpack: N.C. State tried a great leap forward from Tom O'Brien's mediocrity. They faceplanted, despite returning talent and a schedule with eight home games. The flicker in the first half against Clemson was extinguished and never returned. They finished 2-9 against FBS teams (barely won their FCS game). They lost every ACC game. Only one was by single digits. If Jacoby Brissett is not the answer next season, questions may be asked of Dave Doeren.
South Florida Bulls: USF sits in a rich recruiting ground. They hired a promising young coach in Willie Taggart. They encouraged fans to get on the bus. However, the bus, almost immediately, had a flat tire, flipped multiple times, smashed into a forest of trees and burst into flames. They lost by 32 to McNeese State in the opener and just kept being terrible. 120th in yards/play offense. 122nd in touchdowns. Just awful.
Ohio Bobcats: The Bobcats were the consensus pick in the MAC East with a senior quarterback, but stumbled to a 7-5 finish, despite a schedule with seven home games and without Northern Illinois, Ball State or Toledo. They were blown out  three times late in the season in conference play by Buffalo (30-3), by Bowling Green (49-0) and by Kent State (44-13).
Oregon State Beavers: The Beavers looked poised to build on last year's nine-win effort. The new brand identity did not work its expected magic. Oregon State received a solid performance from Sean Mannion. The trouble was their defense plummeted 70 places to 102nd in yards/play. They did put up a fight against Oregon, but that was after losing four-straight and giving up 69 to Washington at home. They also lost their FCS opener to Eastern Washington.
Michigan Wolverines: Michigan showed its capability against Notre Dame and Ohio State, but never approached that level against anyone else. The offensive line was a mess, and efforts by the coaching staff to fix it only exacerbated the problem. They were a few plays away from a 9-10 win year. They were also a few plays away from an atrocious 4-5 win one. Rock solid in August, the Brady Hoke era has come under fire from some quarters.
Boise State Broncos: 2012 was the transition year. 2013 was supposed to be Boise's return to prominence, but things just sort of stagnated.  Washington flattened the Broncos 38-6 in the opener. Boise didn't show up for any of its big games and finished 8-4. Their best win was probably Colorado State. It's hard to sustain success at any program, especially one with Boise's limited resources. It's no surprise Chris Petersen felt it was time to move on.
Texas A&M Aggies: The Aggies closed the 2012 season as, arguably, the best team in college football. With much of that talent returning, most notably reigning Heisman winner Johnny Manziel, many had them as a top five team heading into 2012. Johnny Football had a strong season, but not strong enough to gloss over the team's 105th ranked yards/play defense against good opposition. A 41-38 win over at Ole Miss was Texas A&M's one decent win in a middling 4-4 SEC year.
[Photo via USA Today Sports]