Roundup: Texas Fires Chris Beard; Emily Ratajkowski Shades Pete Davidson; Vince McMahon Returning to WWE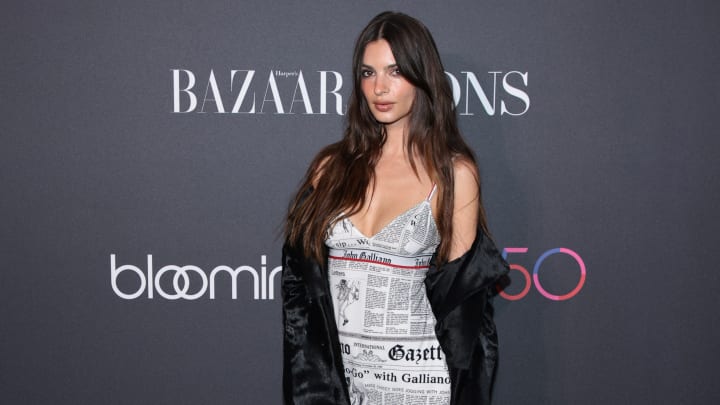 Harper's BAZAAR and Bloomingdale's Host Fête September 9 Celebrating Harper's BAZAAR Global ICONS / Dimitrios Kambouris/GettyImages
Joe Rogan forced to edit latest podcast ... Dana White's slapping show in peril ... El Chapo's son arrested ... It's Sean McVay broadcasting rumor season again ... Kevin McCarthy fails to become Speaker of the House after 10 votes ... DNA on a knife sheath led to Bryan Kohberger arrest ... Damar Hamlin is "beginning to awaken" according to doctors ... Stock futures up heading into Friday's jobs report ... Bed Bath & Beyond prepares for bankruptcy filing ... Emily Ratajkowski shaded Pete Davidson ... Kristin Cavallari celebrated her birthday ... Vince McMahon is returning to WWE ... "Avatar 2" eyes $2 billion mark ... Texas fired Chris Beard after domestic violence arrest ... Jim Harbaugh addressed his future at Michigan ... Michigan received a notice of allegations from the NCAA ... LeBron James, Kevin Durant take early lead in NBA All-Star voting ... Davante Adams wants to stay with Raiders in 2023 ...
The 25 best pizzerias in the world [Mental Floss]

A look at the top candidates for NBA Rookie of the Year [CBS Sports]

How offensive coordinator Todd Monken helped turn Georgia into a juggernaut [Yahoo Sports]

A look at who Texas might target after firing Chris Beard [Sports Illustrated]

Luka Doncic isn't just the MVP, he's the NBA's most improved player [The Ringer]

With Rafael Devers contract, Chaim Bloom finally did something right [The Big Lead]
Simpler times. Better times.
The trailer for Renfield is out. Looks like a really interesting take on Dracula. Plus, Nicolas Cage!
Ariel Helwani addressed Stephen A. Smith's comments about the Dana White domestic violence incident.
The Rolling Stones -- "Sweet Virginia"