Texas A&M to the SEC? How the Big 12 Could Dissolve, Quickly.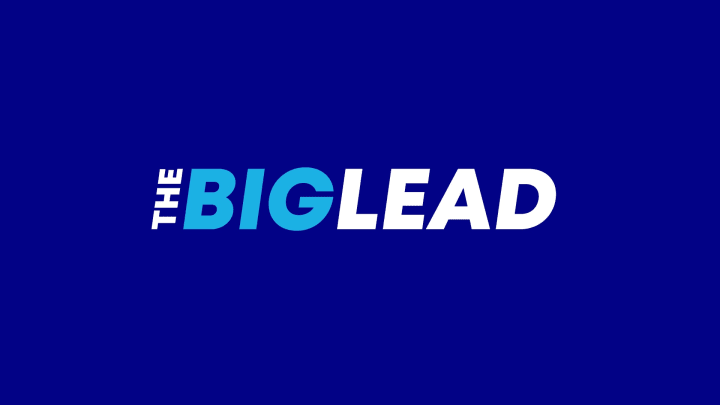 With the departures of Colorado and Nebraska, the Big 12 has fallen to ten teams.  The conference has no natural replacements, it is a hodgepodge with little historical currency. For some schools the prospect of being a Texas supplicant could become significantly less attractive.  Flimsy strings hold the Big 12 together and an offer too good for one team could set the dominoes tumbling.
Texas A&M was a rumored target for the SEC last summer. The rumor has flared up again.  Pretend that happens.  The SEC then would need at least a 14th and potentially a 15th and 16th team to complete that deal. Looking for natural targets, the big Florida schools, Georgia Tech or Clemson, could be tough politically. Raiding the Big 12 for further targets would be more palatable.
Oklahoma and Oklahoma State would make sense geographically, financially and competitively. They could easily pry away one more team, say Missouri, which would have leapt for the Big Ten if offered, to provide the 16th team. Sweetened with improved TV contracts, that would make an even more fearsome, geographically congruent conference that would look like this.
SEC West: Oklahoma, Oklahoma State, Texas A&M, Arkansas, LSU, Ole Miss, Mississippi State, Missouri
SEC East: Alabama, Auburn, Kentucky, Vanderbilt, Tennessee, South Carolina, Georgia, Florida
That would leave the "Big 12" with Texas, Texas Tech, Baylor, Kansas State, Kansas and Iowa State.
Texas fulfills its destiny under this scenario and becomes an independent, a tangibly powerful Notre Dame.  They have a strong recruiting base.  They have the Longhorn Network deal in addition to the a national TV deal to televise all of their games. They will go to a BCS bowl in most years, and pocket all of the revenue.  A&M, Oklahoma and other rivals would likely still play them for the money. Guessing annual showdowns with ND and BYU or the service academies might spark some national interest.
The Big East possibly jumps for Kansas in this scenario. It makes about as much sense as TCU, it is not a terrible option for football and a great basketball move.
That would leave Texas Tech, Baylor, Kansas State, and Iowa State. Four teams that could slide into a 16-team Mountain West Conference. The BCS gives that conference an automatic bid, thus embracing every team beating down the door from outside and pacifying the Big 12's discarded children. It will be a while before another Boise State emerges from the MAC, the Sun Belt or Conference USA.
The Big Ten and Pac 12 consider expansion under this scenario but decide against it. The Big Ten has a title game. Further expansion doesn't make sense unless it involves Notre Dame. They could easily gut the Big East, but that would be expansion for expansion's sake. It divides revenue without enhancing the product. Ditto for the Pac 12.
This may be crazy, but it's not as crazy as the Big Ten or Pac 12 mortgaging their respective histories for a purely financial interaction with Texas, which was a serious discussion.
[Photo via Getty]