Texans Fans Couldn't Even Be Bothered to Show Up and Boo Deshaun Watson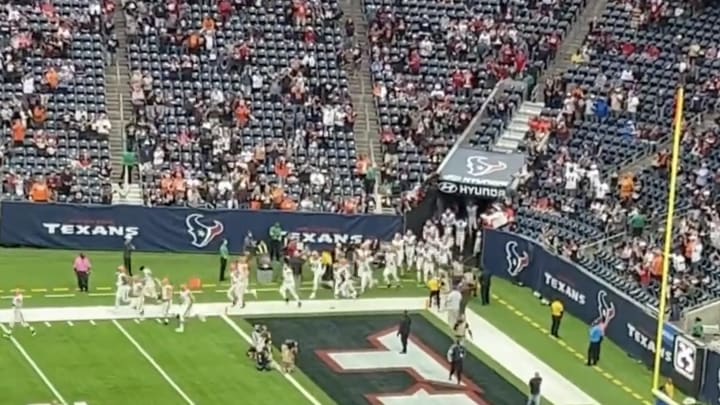 NRG Stadiu /
Deshaun Watson left the Houston Texans under arguably the most disgraceful terms possible. He demanded a trade and refused to play for a full season before he was accused of sexual assault by nearly two dozen women. A further fall from grace would be hard to find.
Today is Watson's first NFL game since January 2021 after he served his 11-game suspension for those accusations of sexual assault, and of course it comes in Houston. Formerly beloved franchise players who leave their teams under bad terms like Watson are not usually welcomed back with open arms. There was an expectation that even though the Texans are extremely bad the fans would show up to this game and boo the living hell out of their former superstar.
Turns out we were wrong to expect that. Texans fans are so sick of their team they can't even be bothered to show up to NRG Stadium and boo Deshaun Watson.
Fans for bad teams are not in any rush to get to their seats when the season is already lost. But still. This was Houston's opportunity to let their disgraced former QB what they really think of him. It was so bad that the broadcast had to show a Jets fan booing.
Maybe the real protest is not showing up or caring in any visible manner. It would make sense if they are just glad he's gone.