Texans Fans Brawl in Concourse During Colts Blowout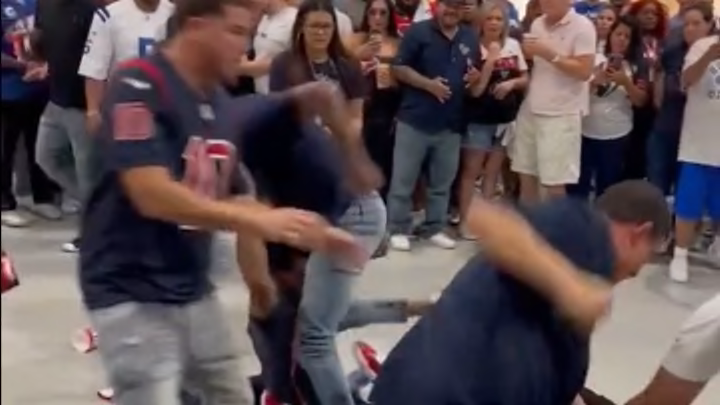 Texans fan fight /
Sunday was not a good day for the Houston Texans. Not only were they pretty thoroughly dominated by the Indianapolis Colts on their home turf, the thrashing came mostly at the hands of Gardner Minshew and an unimpressive Indy defense. Houston fans got to see Anthony Richardson (who went two picks after Texans QB C.J. Stroud) run for two touchdowns before being forced to exit due to a concussion. Minshew came in and didn't miss a beat. All the while Stroud and the rest of the offense could not do anything.
It is not the home opener fans wanted and it would appear they took out their frustration on each other. A video emerged of Texans fans brawling in the concourse of NRG Stadium, one of several early fanfights from the first few weeks of the year. Interestingly, a Colts fan comes in at the end to play peacemaker.
Ugly stuff in Houston today. Both in the stands and on the field.