VIDEO: Taylor Heinicke Celebrates Incredibly Dumb Game-Clinching Penalty on the Eagles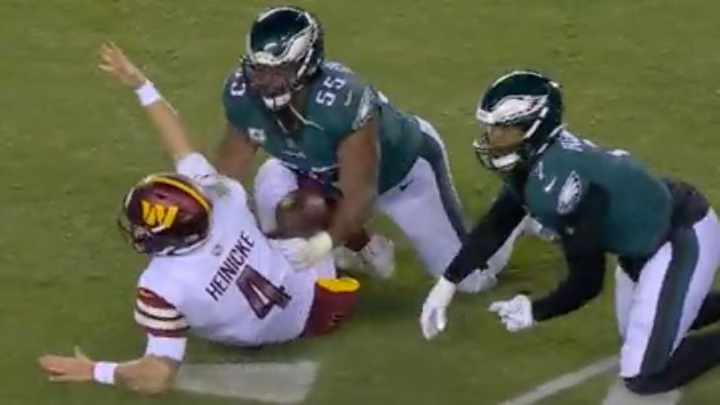 The Washington Commanders beat the Philadelphia Eagles, 32-21, on Monday Night Football to end Philly's undefeated season in Week 10. The Eagles were going to get one more shot at the win as they forced a three-and-out with more than a minute remaining in the fourth quarter, but an incredibly dumb unnecessary roughness penalty extended the Commanders' game-clinching drive.
With nowhere to go, Taylor Heinicke gave himself up and took a knee behind the line of scrimmage on third and seven. He was then hit by not one, but two Eagles defenders and a flag flew. Heinicke immediately knew that clinched the win and broke out an emotional celebration.
No quarterback has ever celebrated being hit while defenseless like that and we may never see it again.