'Succession' Finale Was a Ratings Monster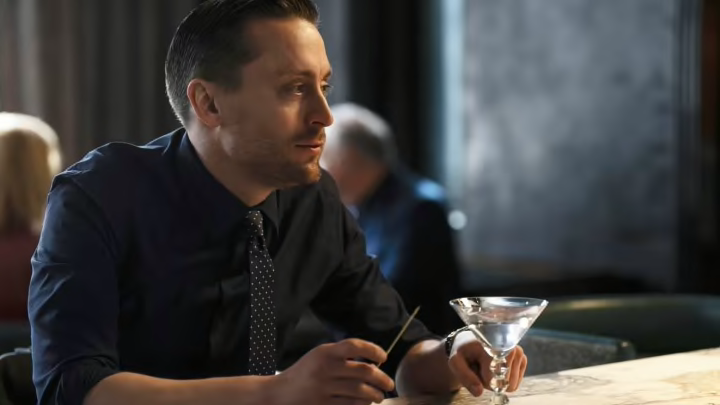 Succession wrapped up a virtuosic four-season run with a Sunday night finale that left Kendall Roy looking at a sunset pondering his own mortality, his brother Roman just bouncing into oblivion and Shiv Roy attempting to hold a human hand for the first time. The critical reception, including from The Big Stream, a lightly listened-to podcast, has been overwhelming positive as everyone tends to agree the stuck the landing even if they didn't try one last death-defying trick or twist.
It was also, unsurprisingly, a success in the ratings department.
More Articles About Succession:
2.9 million people tuned into "Succession" on Sunday night, when HBO and Max debuted the series finale after four seasons. This marks the show's largest audience ever, a 5% improvement from its previous record of 2.75 million viewers set by Episode 6 of Season 4, which aired on April 30.
Episode 10's new series high is an unsurprising cap on what has been the most watched season of "Succession," which is now averaging 8.7 million viewers per episode when accounting for delayed viewing. (Season 3 averaged 7.2 million viewers.) Season 4 opened with a then-series high of 2.3 million viewers, up 33% from the Season 3 finale's 1.7 million. Episode 2 was watched by 2 million, followed by 2.5 million with Episode 3, 2.6 million with Episode 4 and and 2.6 million again with Episode 5. Variety understands that after hitting 2.75 million with Episode 6, viewership remained mostly steady through Episode 9.
It would be interesting to learn just how many of those 2.9 million viewers do something in media. That has to account for at least 10 percent of the audience.
Outside of live sporting events, it is super hard to create appointment television, and HBO managed to do that during the series' final few seasons as word of mouth spread. After Game of Thrones, which, uh, limped to the finish line, there were open questions about scripted television's ability to become a collective experience. Those will be re-explored as there is not another show right now that appears poised to fill the void.