Kieran Culkin and Sarah Snook Gave Jeremy Strong a Bad Haircut After Filming Final 'Succession' Scene Together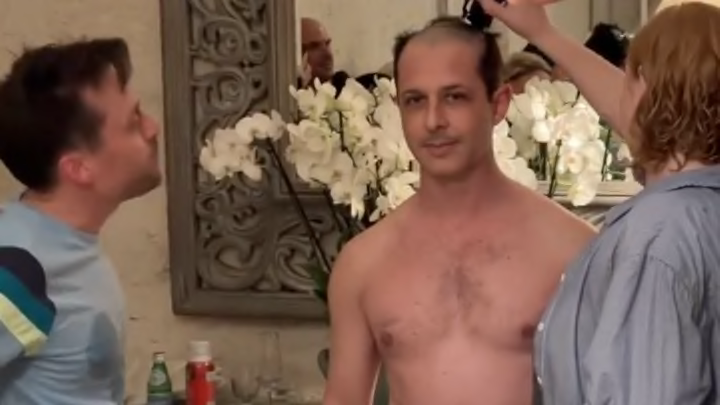 Succession met sky-high expectations by delivering a series finale that was somewhat surprising yet not implausible. Only one horrible person was going to get Logan Roy's desk and the other horrible people were going to be miserable. Getting closure on the biggest question the show was trying to answer was obviously important, but perhaps the most memorable scene of the night was the three striving Roy children actually having human fun with each other in their mom's kitchen — cracking jokes and creating a meal for a king that would disgust even Shoenice.
This must have been the final thing they filmed because we now have behind-the-scenes footage of Kieran Culkin, Sarah Snook and other members of the crew taking turns buzzing Jeremy Strong's hair, like the Denver Broncos hazing Tim Tebow.
More Articles About Succession:
Classic freshmen dorm stuff that happens after pre-gaming five Milwaukee's Best Ices. You just know they did not do the best of jobs and a true professional had to get in there and complete the job and Strong suffered an acute case of itchy shoulders until he could hope in a shower. We've all been there.