Watch Steven Adams' Delighted Reaction as He Hears a Tennessee Accent For the First Time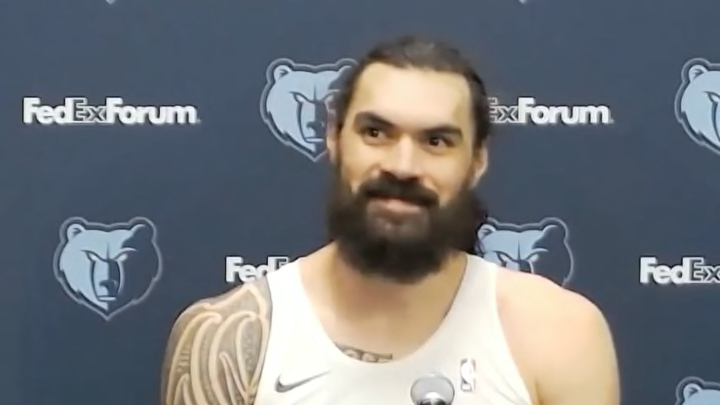 Steven Adams was traded to the Memphis Grizzlies in August 2021 so he's been in Tennessee for about half a year after spending the first seven seasons of his career in Oklahoma City. Apparently, in Adams time with Memphis he hasn't run across anyone with at thick regional accent as he did on Saturday night when a local reporter asked him a question.
There's so much to love. First the look on Adams face. Then he had to stop the reporter to ask about it. Then they expressed their mutual accent love. And most importantly, Adams apologized for interrupting. Just wholesome entertianment all the way around.
Just like Memphis Grizzlies basketball. Ja Morant had 46 points in a win over the Bulls last night with Adams pitching in 12 points and 21 rebounds.