Latest Mlb Leads
Steve Aoki Uncorks Contender for Worst First Pitch Ever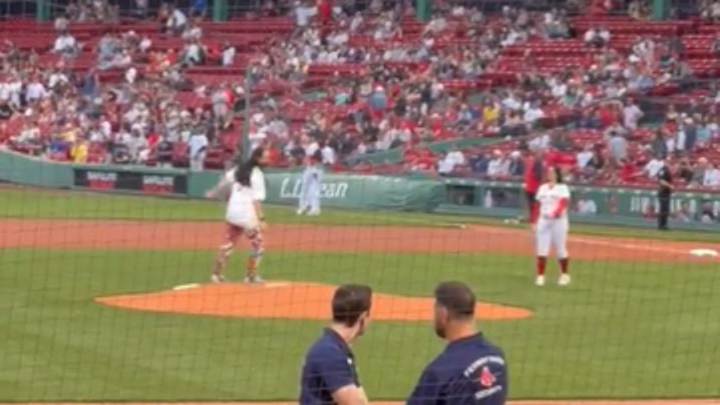 Steve Aoki throws out the first pitch at Fenway Park /
Steve Aoki was invited to throw out the first pitch at Fenway Park Monday night and boy was it a doozy. The DJ stepped up, went into a windup and airmailed the thing 10 feet over the catcher. It is a serious contender for the label of worst first pitch of all-time.
Here are some videos of the fateful toss:
And some stills from the windup:
He seemed to be really excited to be there:
But that throw was horrific. It's right up there with 50 Cent, Gary Dell'Abate, Chris Rock, Anthony Fauci and Carly Rae Jepsen. Let the debate on the worst of all-time begin.