Stephen Curry Q & A: Contract Situation, Ankle Rehab and the Biggest Trash Talkers in the NBA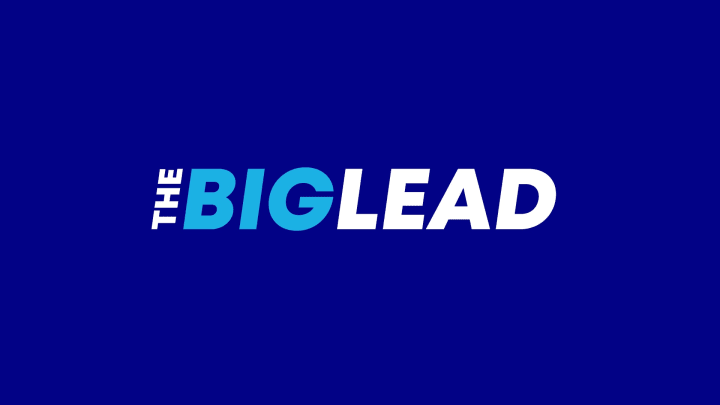 Stephen Curry, the talented point guard of the Golden State Warriors, will be one of the most closely-watched players in the NBA next month in the preseason. Coming off an ankle injury, the Warriors have a decision to make – give Curry an extension before the start of the regular season, or wait until the end of the season and let him become a restricted free agent – where they could risk him signing with another team. Curry, 24, is married and his wife gave birth to their first child this summer. Curry talked to us about diapers, being an NBA junkie, his Olympic snub, and the time in college he found a wallet with $160 in it, and returned it to a student.
Q: How's life as a father? You changing any diapers?
CURRY: Day-by-day, I'm following her lead. I do what I can to help, but my wife's doing most of the feeding. Being a father is awesome. It's been a great two months. I'm in there changing diapers – I love to change diapers [laughs].
Q: You probably had plenty of time to help out while limping around the house during rehab of your ankle. What was rehab like? You were cleared to play recently, but are you 100 percent yet?
CURRY: The ankle is perfect. I was cleared last week to resume all activities with no limitations but I obviously can't jump back into playing 48 minutes a night right away. But it's all been good news, and I'm getting ready for training camp. Rehab was frustrating. For the first two months I couldn't put any weight on the ankle, and there was a lot of sitting around doing nothing. Once I got the boot off, it was 2-3 hours a day of icing it and some upper body strength work. Eventually I got more active and started to do more lifting and core work and coordination drills.
It definitely tested my patience. I'm the type of guy who wants to be involved in everything, and I missed offseason workouts. I've never had injuries in my career – maybe I missed a game in high school and one in college. Dealing with the time off … it was really frustrating.
Q: It must have been even more frustrating watching the Olympics on TV. You were on the 2010 FIBA World Championship team. Why don't you think you got an invite to the Olympic team? How surprised were you? Do you think the ankle injury played a factor?
CURRY: Oh yeah I was surprised. I couldn't believe it. I was very frustrated I didn't get an invite, and I never got to have a conversation with them about it. Coach K and Mr. Colangelo put together a great roster for the World Championships in 2010, and I was fortunate to be a part of it and win a gold medal. I thought I played well and I thought I'd get a shot at making the Olympic roster but it didn't happen for me. I definitely had it in my sights. When they started making decisions in April, I was out with the ankle injury, but the invite decisions came down before that.
Q: How many times a day are you asked about your contract situation? Does it ever get tiresome? What's the latest, and how closely do you follow other contract negotiations around the league?
CURRY: I get asked about it often, but the answer is always the same – this is where I'm eligible for an extension. I want to stay in Golden State and secure a future with the team. I'm not going to let the negotiations interference with what I'm doing on the court. When the right offer comes, I'm ready. If not … then we'll wait until next summer.
Some other 4th year players that are having the same conversation. And it's a good conversation to be part of. I'm an NBA junkie and I know all of the latest news and contract situations. But I won't base my decision on, 'oh, this guy makes a certain amount, I need to make more' or that kind of thing. It's about timing in the NBA and the right situation, and winning more than money. But yeah, I know everybody's contract, that's common knowledge, but it doesn't impact my situation.
I keep up with the latest news by following a lot of reporters and team feeds and other players on twitter. That's where I get most of my information. I go on the internet to stay in the know – hey, it is a business, and you need to know what's going on in the business.
Q: You guys renting or home owners in Oakland? And I'm sure you get asked about Charlotte's situation, given your roots in Carolina …
CURRY: We're renters, but we'd like to own! [Laughs] Most of the players are renters because you never really know. As for Charlotte, I worked out at their facility this summer when was I was in Carolina, and talked to Michael Jordan a few times. They've … they've got some work to do. It'd be nice to be close to family, but you want to win and be a part of a great organization. They're doing some nice things – like bringing in Rich Cho, that was a good move.
Q: How'd you handle all the tanking questions at the end of last season? We couldn't stop writing about it.
CURRY: It kind of became our story – some teams were talking playoffs or the NBA Finals and for us, it was the draft pick. Obviously our coach and players weren't trying to lose games. We had six rookies in our rotation at the end of last year! We got to keep the draft pick and we got Harrison Barnes.
Q: Did the organization ask you for your input on the draft prior to getting Barnes?
CURRY: We had conversations about players, but I think it was more about looking for red flags or personal stories than anything. They did a great job of scouting and had an idea what they wanted to do. I knew Harrison pretty well from watching all the Carolina games on TV, and I met him at Chris Paul's camp before he was a freshman at Carolina. You knew he had talent, but what stood out was that he was one of the hardest workers there.
Q: Who was your favorite player growing up?
CURRY: Muggsy Bogues. He was teammates with my dad and I was always trying to catch him in height [laughs]. He was the shortest player in the NBA and I was like 12 and nearly his height. When I finally caught him, we played one-on-one and I went around telling people, 'I'm as big as an NBA player.'
Q: Best place to eat in Oakland?
CURRY: There's a soul food place called Pican that is right near our practice facility and we frequent it. There's also a nice chicken and waffles place in San Francisco called Gussie's.
Q: A reader said you once found a wallet on the Davidson campus with $160 and returned it to the student? True or False?
CURRY: That is accurate.  It was at the beginning of my sophomore year and I found a wallet in the dining hall. We have this campus-wide email that goes out every morning – Davidson is a small community, people look out for each other, you know? – and I put it in there. But my email had my first name, 'Wardell,' on it, so I don't think the kid knew it was me until he showed up at my door. He was like, 'you lit up Maryland in the NCAA tournament!' and then asked for my autograph. Pretty funny.
Q: Coolest name in your cell phone? NBA and non-NBA.
CURRY: I guess LeBron? And non-NBA … Webb Simpson, the reigning US Open champ. I play golf with him a lot in Charlotte.
Q: Who has talked the most trash to you in the NBA?
CURRY: Nate Robinson, when he was on our team. He's a 24-7 trash talker and and hype man. He talks constantly on planes, in the locker room, wherever. It's all in good fun. On the court I'd have to say Chris Paul. Back when he was on the Hornets, they had a huge 20-point lead on us and he went to the bench. We went on a run and cut the lead to like three and then they went to put CP back in. He was sitting at the scorer's table and telling me and coach, 'time to put the closer back in' and he was doing what baseball managers do – put their arm out and tap on it, like they're going to closer in the 9th inning. He was laughing while doing this and yeah, they came back and won.
Q: Most underrated player in the league not on the Warriors?
CURRY: Jrue Holiday.