Stephen A. Smith Shares His Thoughts on the Worst and Best Days of the Week to Be Horny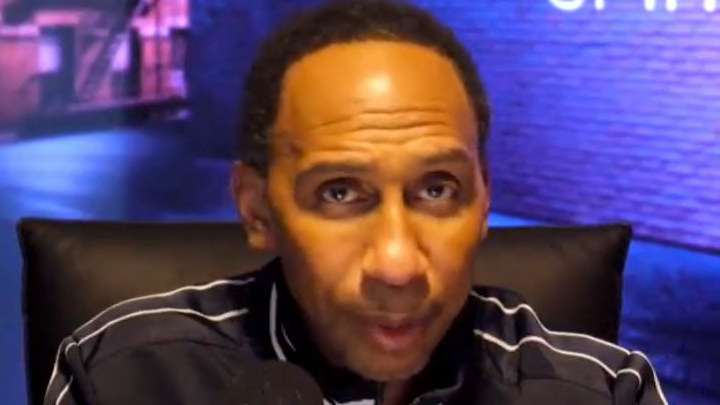 If you're not watching The Stephen A. Smith Show then you are missing out on some incredible conversations since there is simply not a topic ESPN's most prominent voice will not address. Yesterday an inquiring viewer asked him what the worst day of the week to be horny is — a thought that's haunted many a lonely person throughout history. It's the type of prompt you might expect to hear from a blazed Danny McBride and Seth Rogen in one of those buddy movies and Smith gave it the care required while answering.
"The worst day of the week to be horny to me is Sunday night," Smith said. "Because chances are most people got to work Monday morning and the week hasn't started yet. And a lot of times you want to relax, wind down and enjoy the end of the weekend before you get into the muck and mire, the hustle of the week. I mean, I assume you're going to do what you're going to do several times a week but the worst time to be horny is Sunday."
And you know what? We think we agree with him. There's something very unsettling about being all hot and bothered while feeling like the only available release is listening to that 60 Minutes ticking clock.
Because he's a pro, Smith also shared his thoughts on the best days of the week to be horny.
"The best day is a Friday and Saturday night because Friday and Saturday she looking to go out in most instances. And if you go out, it's been a wonderful evening and then you want to close ... CLOSE ... as in C-L-O-S-E ... not C-L-O-T-H-E-S ... you want to close. That's closing."
This is a man who has lived a lot of life and has much to share. Thankfully, he's more than willing to do that.