Stephen A. Smith More Sure Knicks Should Trade Julius Randle Now Than He Was An Hour Ago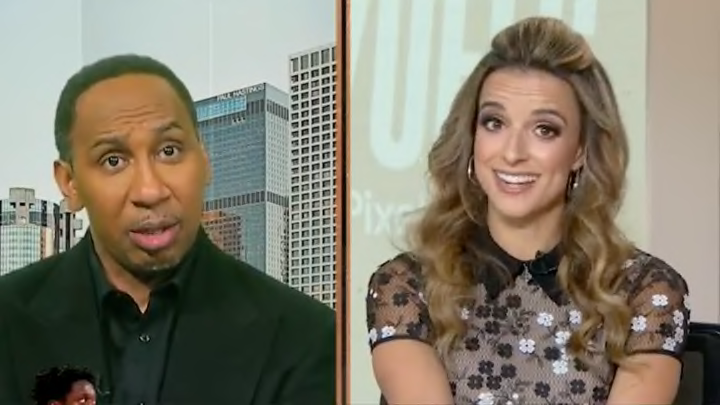 The Miami Heat beat the New York Knicks, 109-101, on Monday night to push them to the brink of elimination. Julius Randle had 20 points, nine rebounds and six turnovers before fouling out late in the fourth quarter. His performance appears to have seriously upset Stephen A. Smith who had some choice words for Randle and the Knicks on Get Up this morning.
"I'm on the verge of asking for him to be traded," is such a funny thing to say. It's not like the Knicks are soliciting advice from fans or taking requests from the media. And the fact that he was simply considering asking at the time is a beautiful touch.
HOWEVER!
Anyone who was still sitting in the waiting room waiting for their fluids to be topped off about an hour later was probably shocked to hear that something had pushed Stephen A. over the edge while their tires were being rotated. By the time the topic of the Knicks came up on First Take Stephen A.'s take had ripened and was ready to be picked.
"I think they should trade 'im."
When he finally got a reaction out of host Victoria Arlen he responded with incredible attitude: "Yeah, I said it." Such conviction.
Hopefully, Stephen A. Smith will continue to appear on every ESPN show for the rest of the day so that we can see how far he takes this. By the time Around the Horn comes on he'll be demanding they cut him before Game 4.