Stephen A. Smith Bounces First Pitch at Yankee Stadium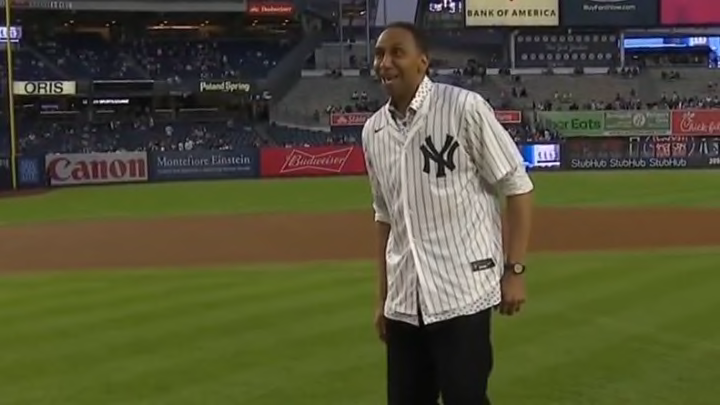 Stephen A. Smith threw out the first pitch at Yankee Stadium Thursday night and it went just about how you expected it would. Which is to say, not well.
Here it is, in all its glory:
Another angle:
And another:
So first, let me say I appreciate him going from the mound. The right choice, regardless of the result. Also, this wasn't 50 Cent, Chris Rock or Baba Booey. He one-hopped it but it was on target. That said, I'm not sure that makes it over the plate at the Little League World Series, let alone at Yankee Stadium.
Stephen A. has been at odds with MLB fans and experts this week. It all started when he claimed Shohei Ohtani wasn't worth what he was going to get paid this offseason.
Then he told the "baseball community" to "shut the hell up."
And eventful week capped by a pretty bad first pitch. Love it.