Fact-Checking Stephen A. Smith's Claim That Baker Mayfield Had More Progressive Commercials Than Wins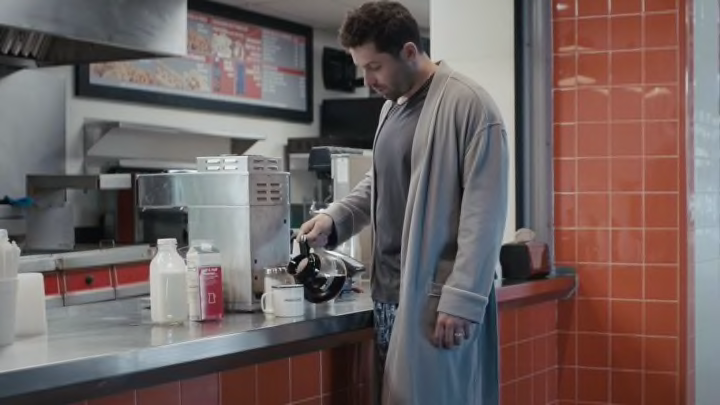 The Baker Mayfield-Cleveland Browns tension is growing thicker by the moment. Such discord is perfect fodder for blog posts and especially sweet for First Take. Given the opportunity to opine on the situation today, Stephen A. Smith revisited some of the things Mayfield has done while in Cleveland that all combine to make the quarterback an unsympathetic figure, from pushing for Freddie Kitchens to be the coach to alienating Odell Beckham Jr.
Smith punctuated his monologue by saying Mayfield "had more Progressive commercials than wins." Which is a great line. But is it true?
We unleashed our in-house fact-checking unit on the claim and it appears we may have to give Smith half a Pinocchio.
Progressive has cordoned off its Mayfield commercials from other campaigns, like the far superior and objectively hilarious Dr. Rick Parenta-Life content. Since last September there have been seven Mayfield videos. As quarterback of the Browns last year, Mayfield gritted his teeth and dealt with his pain successfully enough to go 6-8.
Somehow, some way, Smith is right. Mayfield had more Progressive insurance commercials than wins as a starting quarterback last year. But here's where it gets tricky. The two sides reached a deal before the 2019 season, in which Baker also won six games. But the following year he won 11. That's a total of 23 wins, slightly higher three years' worth of ads.
Truth be told it shouldn't be so close. If a quarterback has more commercials than wins, it's not a good sign. Not a metrics guy myself but feel confident saying as much.