Stefon Diggs Ran Out of the Tunnel With the Packers Talking Trash to Jaire Alexander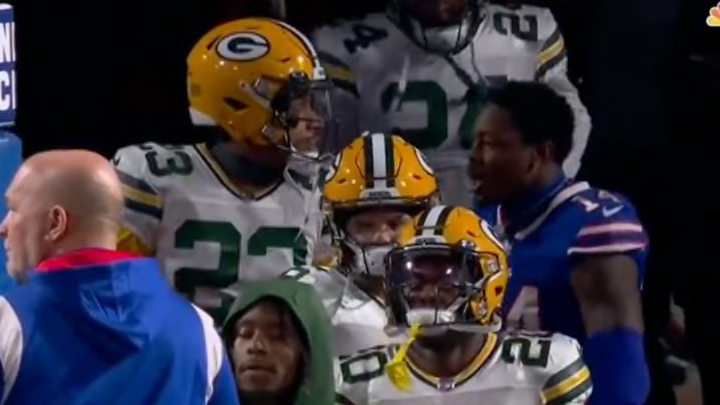 The Green Bay Packers visited the Buffalo Bills on Sunday night in Week 8 in a primetime matchup between one of the best teams in the NFL and Aaron Rodgers' team. Before the game some words were exchanged between Buffalo's Stefon Diggs and Green Bay's Jaire Alexander.
The funniest part is that the Bills were all standing there waiting to exit the tunnel and Diggs simply walked out onto the field with the entire Packers team.
The pair have a little history from Diggs' days with the Minnesota Vikings. Not that Diggs needs an excuse. The Bills receiver came into the game fourth in receptions and second in receiving yards. He's having another great year and he doesn't care who knows it. If it's a defensive back he's about to torch, even better.