Fight Breaks Out Between Steelers and Packers After Cheap Shot on Game-Ending Interception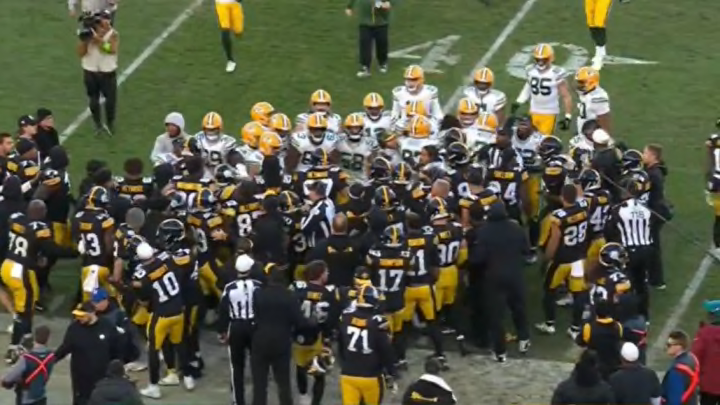 The Green Bay Packers and Pittsburgh Steelers battled down to the wire on Sunday in a game that came down to the final play. But what was a great game turned ugly as the two teams fought following a game-ending pick.
The fight followed the last play of the game. The Packers faced second-and-10 from Pittsburgh's 16-yard line. They trailed 23-16 and there were three seconds to go. Quarterback Jordan Love dropped back and fired the ball toward the goal line when it was intercepted by Damontae Kazee. Kazee returned the ball up the sideline before angling out of bounds at the 32-yard line. As he crossed the boundary, Green Bay's Zach Tom shoved him into the bench. The Steelers weren't happy.
A lot of pushing and shoving ensued and it was an ugly scene after a well-contested game.
Here's video of the entire incident:
That's definitely a late hit and there are some cheap shots in there after. I'm sure the NFL will be issuing a few fines this week.