Video of Southwest Airlines Cancellations Is Absolute Chaos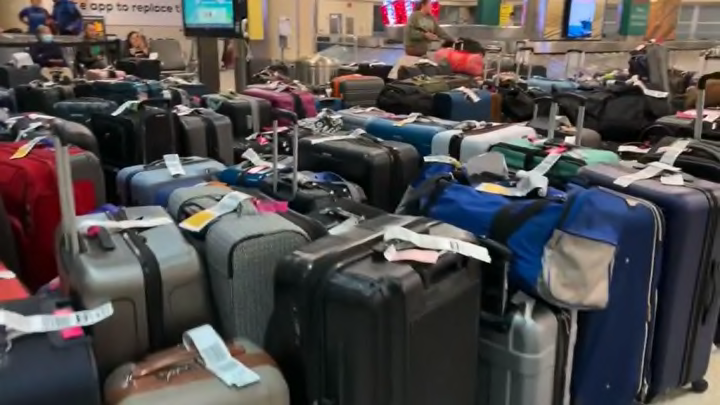 Southwest Airlines canceled a ridiculous number of flights Monday night, leaving passengers stranded, and the company claimed the airline is "frozen" and can't rebook anyone. Video from those situations is now coming available and it looks like absolute chaos.
Here's a look at San Diego, where all Southwest flights leaving town are now canceled. People had to go through piles of bags to find theirs.
In Phoenix's Sky Harbor Airport, the company announced 90 percent of its flights had been canceled because there was no crew to work the flights. The announcement further claimed the airline would not be able to get anyone out for the next four days.
This was the Southwest line in San Francisco.
At this time last year, Southwest had 440 flights in the air. According to flight radar, on Monday night the company only had 38 planes flying.
To make matters worse, Southwest on site in Phoenix is not offering any refunds or assistance to passengers, only a voucher to rebook in the future. Southwest's corporate office claims it will offer refunds but that is not getting translated to the ground.
Just absolute, insane, Lord of the Flies-style chaos.
Happy Holidays, everyone!