It's Raining Inside SoFi Stadium During the College Football National Title Game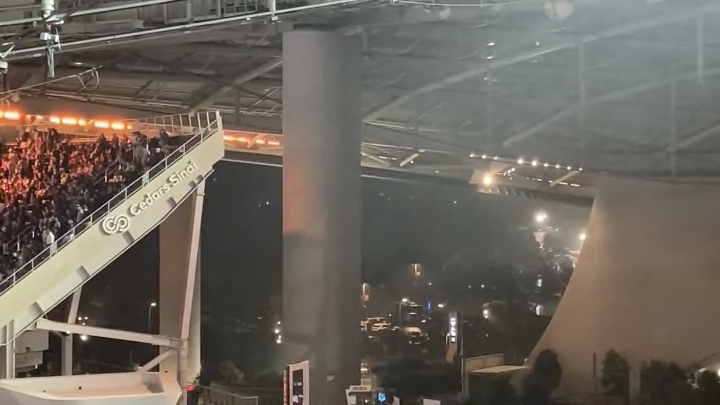 The College Football Playoff National Championship game is being played at SoFi Stadium for the first time Monday night and things have gotten a bit weird. Georgia is blowing TCU out on the field, while fans are being rained on in the stands. In case you're wondering, yes, SoFi Stadium has a roof on it.
The geniuses who designed the stadium put a roof over the playing field and stands, but left the sides open to the elements. Currently rain is blowing into the stands sideways.
So not only are fans in the stands freezing from the wind tunnel created by the open sides, now they're soaked. Just a reminder, SoFi Stadium cost around $5 billion to construct.