Skip Bayless: Tyreek Hill Trade Will Expose Both Patrick Mahomes and Tua Tagovailoa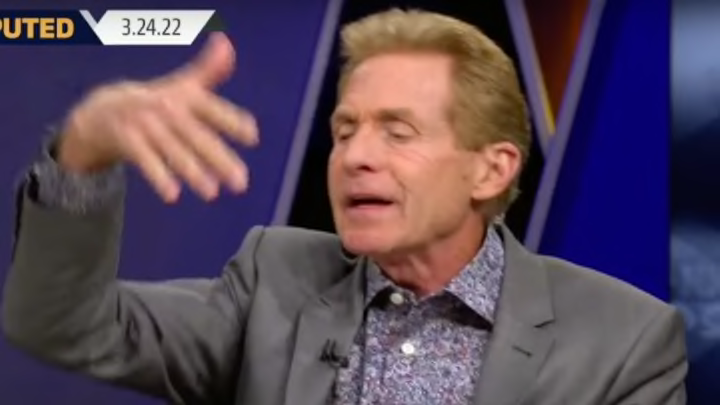 Tyreek Hill is a unique talent and the six-time Pro Bowler is hugely responsible for the Kansas City Chiefs' recent success. Now the Miami Dolphins are hoping he can be the high-octane engine that drives them deep into the playoffs. One would assume that Patrick Mahomes' loss is Tua Tagovailoa's gain. But Skip Bayless is here to provide an almost universal buzzkill.
Speaking on this morning's Undisputed, Bayless forecasted doom and gloom.
"I believe both these quarterbacks are about to be exposed to different degrees. Mahomes, I'll say, a little bit but significant bit. And Tua a whole lot. It's going to be career-threatening for Tua because all of the sudden he's on the hottest seat in the National Football League. They have done everything they could. They have opened the checkbooks. They have broken the bank."
Bayless has never liked Tagovailoa as a pro prospect so it's no surprise to hear that he's down on the Fins' future. If the third-year quarterback cannot succeed with a shored-up line and explosive weaponry all around him, legitimate questions about his ability to ever do so will persist. But the thing about Tua is that he has a high floor even if his ceiling doesn't scrape the sky.
It's tough for me to imagine that he could be an abject disaster to the point where his career would be threatened. Competent quarterbacks last forever in the NFL and there would presumably be a long line of teams willing to take a flyer on fixing the southpaw. Also, the AFC is stacked with premium talent at the position. How harshly will Tua and the Dolphins really be judged if they go 9-8 or 10-7 again and bow out early in the playoffs? Hill is undoubtably a great player yet it seems prisoner of the moment to think he elevates his new team to a legitimate title contender.
We're less than 24 hours into Miami being an A-block topic on sports shows so there will be a learning curve. Check back in tomorrow to see if anyone else's career is in peril.