Skip Bayless: Lakers in Six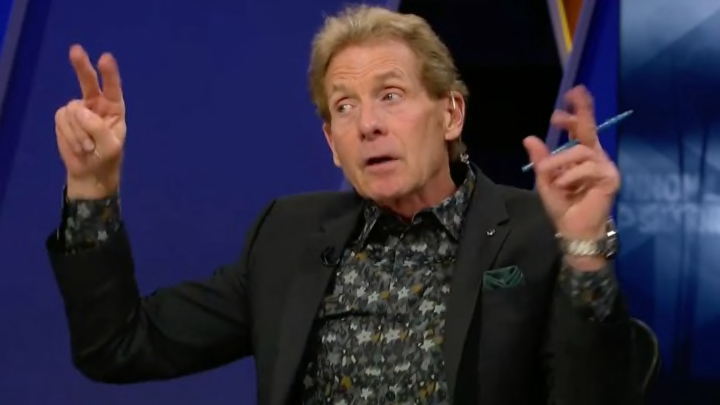 Skip Bayless /
The NBA's dream came true for this year's playoffs as the Los Angeles Lakers will take on the Golden State Warriors in the second round of the postseason. LeBron James vs. Stephen Curry will be a ratings bonanza, drawing many eyeballs despite the lowered stakes compared to the last time they faced off with everything on the line. The basketball will also not be as good as those Warriors-Cavs years because the 2023 version of the Lakers and Warriors both suffer from rather significant roster flaws that led to their low playoff seeding.
Despite that, this is still the sort of series the networks drool over and it will be the topic of discussion every day on sports studio shows from now until the end of the series. The Undisputed team kicked things off in that regard on Monday and it featured Skip Bayless being super nice to the Lakers and LeBron before going with the purple and gold to take the series in six games.
This could definitely be a reverse jinx attempt by Bayless. On the other hand, he's going to milk hours and hours of content from this series. If the Lakers win then Bayless was right that Curry fails to show up in big games most of the time and he is indeed a magnanimous sports personality for easing up off LeBron when the moment calls for it. If the Warriors win then LeBron failed his team in the playoffs again, Anthony Davis ain't all that, and Rob Pelinka did his best but the Lakers couldn't get it done. No matter what, Skip Bayless wins. And we all lose, to some degree.
That's actually true through pretty much every lens of this series. Nobody is going to win regardless of which team advances. But hopefully we can at least get some good basketball out of it. Or at least one last LeBron/Steph showdown for the ages.