Skip Bayless: The Lakers Are Better Than the Warriors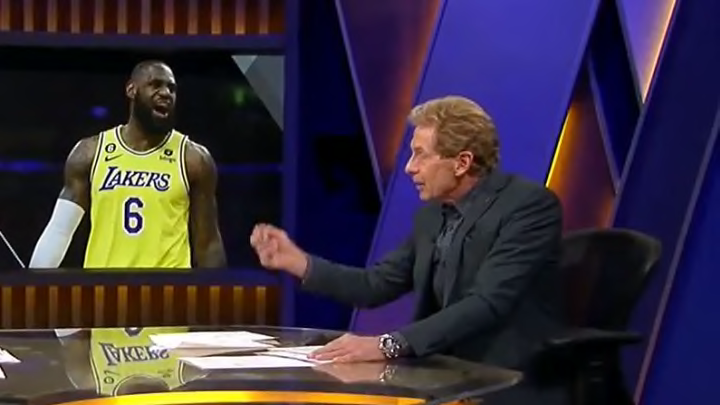 The Los Angeles Lakers beat the Golden State Warriors in Game 4 of their Western Conference semifinals series Monday night to take a commanding 3-1 series lead. In response, the hot takes are coming fast and furious. On Tuesday's episode of Undisputed, Skip Bayless laid it out flat by claiming the Lakers are simply better than the Warriors.
Bayless claimed that despite the greatness of Klay Thompson and Stephen Curry, the Lakers are the better team. And, more importantly, they're playing better right now.
Here's what Bayless had to say:
The Lakers and Warriors are an evenly matched team, as they've each won a blowout and the series' other games were epic, tight contests. The Lakers wound up winning both, but they could have gone either way with a different bounce here or there. I don't think you can definitively say one team is better than the other.
What you have in this series is a classic clash in styles. The Warriors have no answer for LA's size, but if they get hot from deep there isn't much the Lakers can do to stop Golden State. On Monday night, the answer for that was Anthony Davis and LeBron James guarding Curry for stretches to give him a different look. It work, particularly when Davis had him on a crucial late possession.
Bayless thinks the Warriors are done, but you can't count the defending champs out yet. The Lakers have been better in this series but it isn't over yet. The NBA has to be loving how good the matchup has been so far.