Skip Bayless Thinks Ja Morant's Instagram Posts Are a 'Cry For Help'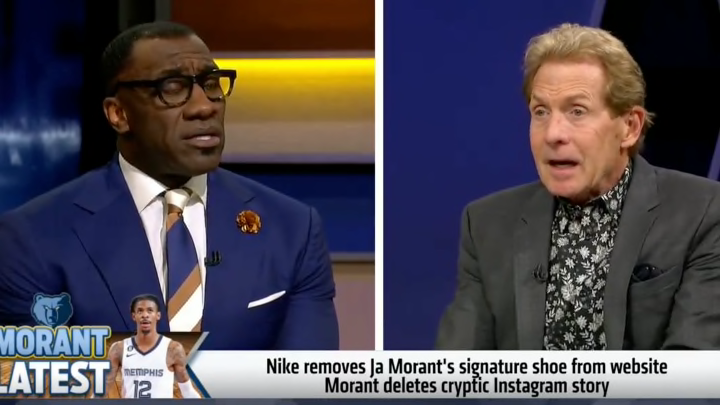 Skip Bayless and Shannon Sharpe /
Ja Morant is stuck in limbo for the moment, suspended by the Memphis Grizzlies as they and the NBA investigate the latest instance of Morant waving a gun around during an Instagram Live stream. Since it is May and the Grizzlies were eliminated a month ago there is no real rush to figure it out but signs point to a more significant punishment than what was levied earlier this year for a similar incident. All we've heard from Morant in that stretch was a pretty weak apology that many thought was written by ChatGPT.
Late on Tuesday night Morant posted a few things on his Instagram story that raised some red flags as he posted tributes to his family before posting one last picture of him in front of a mic with the caption "bye."
Hopefully it's all just an official farewell to the social media platform that has led to so much trouble for the young superstar. Skip Bayless disagrees and argued the cryptic posts are a cry for help on this morning's Undisputed.
It is hard to parse out what any of it means because none of us know Morant. Not really. We know his public-facing persona, which is usually very different from who a person actually is. But if it is all a sign that things are not good right now for Morant, hopefully he gets the help he needs.