Six Questions with Kevin Love of the Minnesota Timberwolves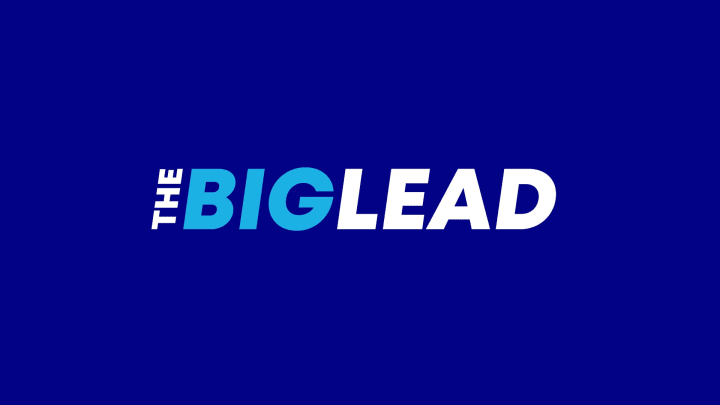 Kevin Love, the highly-coveted Minnesota Timberwolves power forward who might be traded in the next few weeks, is out in LA at E3 promoting the video game Call of Duty: Advanced Warfare. The friendly public relations folks gave us a few minutes on the phone with Love. They had one stipulation: No questions about the Boston Celtics. Wonder why?
Q: Are you the best video game player on the Timberwolves?
Love: If I say it's myself, they'll all laugh at me. I play some, but I don't play that much. In our little lounge area outside the locker room, some of the guys are pretty competitive. They'll play for money or bragging rights, but I don't know if there's a 'best' player. Maybe Ricky Rubio.
Q: Through three NBA Finals games, are you surprised the Spurs are up 2-1? The Heat led Game 1 until LeBron cramped up and then it took the Spurs shooting 75% in a half to win on the road.
Love: Sometimes it's better to be lucky than good, right? Watching what the Spurs did in Game 3, scoring 71 points in a half, and Leonard and Green making all those shots … and San Antonio is so well-coached, I guess that they're up 2-1 doesn't surprise me. I think they had the best road record this season. [Ed. They did, 30-11.]
Q: Who was your pick before the series began?
Love: Last year I went with the Heat in six, and this year I keep saying I don't see anybody beating LeBron, but the Spurs are on such a roll right now … I don't know.
Q: You've really become one of the best Stretch 4 power forwards in the NBA. You only attempted 19 three-pointers as a rookie, but took over 500 this season. Was that shift in your game mostly something you pushed, or a system thing in Minnesota?
Love: A little bit of both. Shooting is something I continue to work on to this day. The way the game is going, you have to be able to shoot, especially at power forward. It really adds another element. People always say it's a point guard league, but I always say that it's a power game, too.
Q: What's the best word that sums up what it's like to jump on the internet or social media and find hundreds of different rumors about what may or may not happen to you in the coming weeks?
Love: In a lot of ways it's laughable, but in other ways I guess it's humbling for a number of reasons. I can't go anywhere without someone saying I'm going to their team. A Brewers game? I'm going to the Milwaukee Bucks. If I spend time in South Beach, it's the Miami Heat. It's funny how the world works. I respect what people put out there, but a lot of it is not true and laughable. At the same time, it's fun and nice to be wanted.