Should the Cardinals Sign Tim Tebow? An Important Conversation.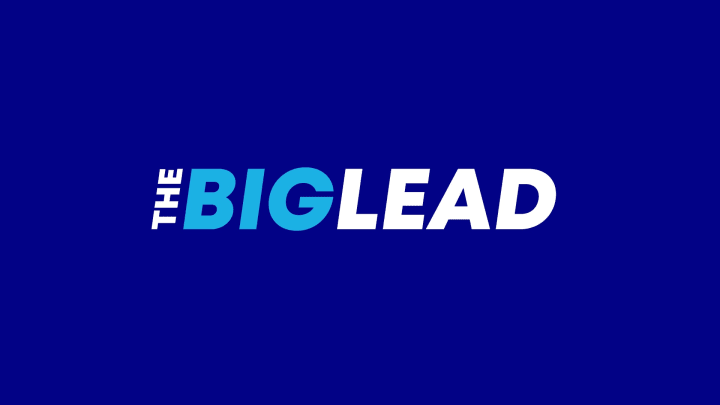 The 11-3 Cardinals have lost Carson Palmer for the year and Drew Stanton on a week-to-week basis with a knee sprain, and their ability to maintain their lead in the NFC West could depend on Ryan Lindley or Logan Thomas. Might there be a better way? Ryan Glasspiegel and Jason Lisk conduct an intrepid investigation. 
Glasspiegel: Sometime around Ryan Lindley's sixth overthrow last night, I had what I thought was an original idea for the Cardinals to sign Tim Tebow. A quick Twitter search revealed that I was not the only one with that thought, but I am nevertheless gonna go ahead and try to qualify it. In Tebow's last stop in the NFL, he got released by the Patriots before the regular season began. Before that, he made it through the whole season on the Jets where any time he entered the field was a blatant telegraph that he was about to run, and never wound up supplanting Mark Sanchez as the team finished 6-10. Their loss.
I'm not saying Tebow is this wonderful quarterback or anything — you definitely don't want to take Tom Brady off the field to get him the ball — but I am saying that my eyes tell me an offense designed with him running the option would be more effective than one that necessitates Ryan Lindley's receivers to be giraffes. The framework that led Tebow and the Broncos to go 8-4, including a playoff victory, in 2010 could work for the Cardinals. Pick up first downs and shorten the game by running the ball, keep the game close on defense, and watch your bevy of carries pay dividends in the fourth quarter when the opposing D is gassed. Am I wrong that bringing in Tebow, or someone else suited to run a read option offense, could be a viable strategy for this team?
Lisk: I think in a vacuum, it could be a good strategy. Ryan Lindley averaged 4.4 yards per attempt two years ago in Arizona, which prompted me to write that Arizona should just play without a quarterback then. Last night, he somehow managed (granted, in just 10 passes) to lower his career yards per attempt mark. Obviously, if I'm going to endorse playing without a quarterback instead of going with Ryan Lindley, then I am in theory on board with Tebow being that non-quarterback.
That said, I am not emotionally ready for that combination. Three years ago, I said it was time for Tebow to get a chance. Then, I learned to be careful what you ask for, as I progressively slipped into the seven stages of grief as I had to write about him every week (because you read it). He coaxed an onside kick recovery to complete a 15 point comeback, then forced a fumble in overtime. My recap of the Jets game was simply titled "Tim Tebow Scores on 95 Yard Drive to Win Game, After Doing Nothing All Game". Gregg Doyel and others pushed, for a short time, for Tebow as MVP, which set me off.
Do we just forget all the opponents' missed field goals, the 59-yard bombs from Matt Prater to tie games after non-drives? Marion Barber running out of bound rather than running clock with a lead, and then fumbling in overtime? Do we really want to go back to a world where we have to write 50 Tebow-themed articles a week? I'm not mentally prepared. I'll make Cardillo look excited to interact with the internets in comparison.
Glasspiegel: Okay, so it's a good idea in theory (and I think you might be underrating the spiritual aspects of Tebow Magic just a little bit), but an offensive mind as proud and accomplished as Bruce Arians would probably never stoop to that level. Veteran Cardinals beat writer Kent Somers predicted a public expression of confidence in Ryan Lindley. If Stanton can't go next week versus Seattle, you can see Earl Thomas and Richard Sherman's eyes lighting up from a thousand miles away.
I feel like if Bill Belichick found himself in this situation, he'd be way more likely to sign someone like Tebow, Vince Young (who could still run around, if not throw accurately, last preseason for the Packers), or Pat White. Jim Harbaugh or Pete Carroll may do the same. Has there ever been a coach who has realized his deficiency at quarterback and just gone to the option or wing offense?
Lisk: Well, in 1978, Marv Levy ran the Wing-T offense with the Chiefs because he didn't have a good quarterback, and had a suspect defense that he wanted to protect by shortening the game. Obviously, the Cardinals defense is the opposite of that, but they are the kind of team that could work with a grind-it approach of shortened third downs, and minimizing turnovers.
Going back even further, in 1965, running back Tom Matte, a jack-0f-all-trades kind of guy, had to play quarterback when Johnny Unitas and backup Gary Cuozzo were both injured. According to the Fox article, Don Shula implemented the first wristband for use in play calling for Matte, who was obviously limited in playing as the quarterback in the offense, so he could operate on short notice. In the season finale, he ran 19 times for 100 yards, didn't complete a single pass, and the Colts won to force a playoff with Green Bay. They came close in the playoff game against Green Bay, going with another run heavy game, and losing a defensive struggle 13-10.
A more modern example of a team totally changing course on short notice, to ultimately win a decisive division game, is Miami busting out the Wildcat with Ronnie Brown on New England in 2008. New England was lost for that game, and got destroyed. While the Wildcat slowly lost prominence, for one game, it was vital, and was ultimately the difference in New England not winning the AFC East for the only time in the last decade.
So, yeah, I think Arizona should consider something other than trotting out a third string pure pocket passer who can't pass against one of the best pass defenses of recent years. Is that something Tebow? I don't know, are Collin Klein or Jordan Lynch–similar arm punters who could move piles and pick up short yardage–in shape? They come with less storylines and hot takes. It would be great if Arizona had someone like Mohamed Sanu, who has shown he can throw deep passes off trick plays,on the roster. As is, I think they should at least consider a change up in a short term option in what is an extremely important game against Seattle.