Shooting Outside Nationals Park Causes Chaos as Players and Fans Run For Safety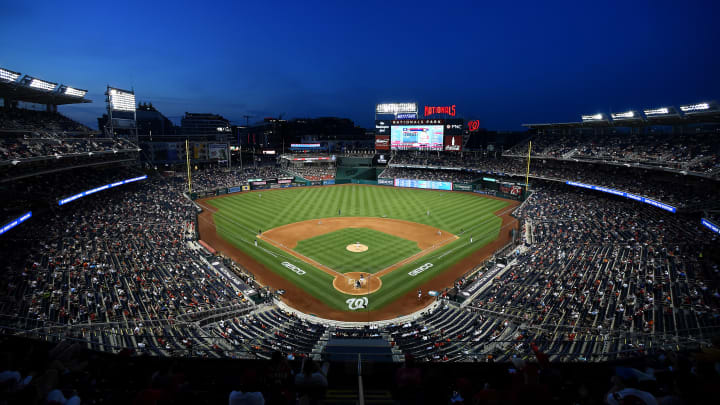 Nationals Stadium / Will Newton/Getty Images
There was a shooting outside Nationals Park on Saturday night during the San Diego Padres-Washington Nationals game. Multiple gunshots were heard on the third-base side of the stadium during the bottom of the sixth. You could hear something as the Nationals broadcast went to commercial.
Fans took cover or ran for the exits as teams headed for the clubhouse. Fernando Tatis Jr. and other players ran into the stands to grab family. The PA announcer told fans that the incident took place outside the stadium, but the mass exodus had already begun.
Terrifying scenes all around as everyone immediately assumed there was a mass shooting. Fans were told to leave the stadium. The game will likely be suspended.
Police are asking people to find shelter.
MASN, the television home of the Nationals, has not updated viewers, calling it a rain delay.