Side View of Shohei Ohtani's Epic Game-Tying Home Run and Bat Flip Somehow Makes Him Look Even Cooler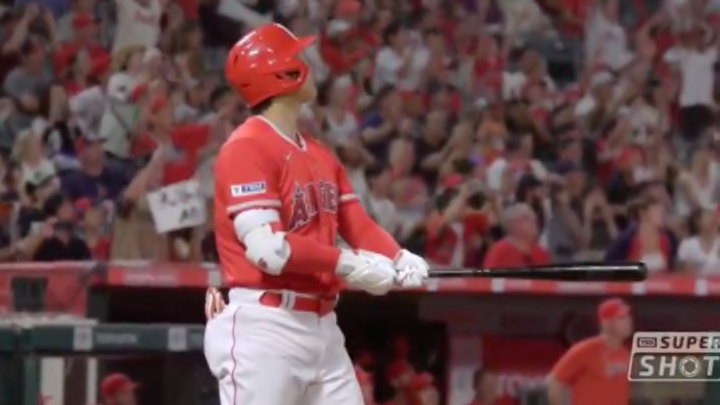 Shohei Ohtani /
Shohei Ohtani will not go quietly into the night. Even as all his good teammates hit the injured list and the Los Angeles Angels threaten to tumble even further from playoff contention, Ohtani will not stop doing everything he can to win baseball games. One needs no further evidence than last night's affair against the New York Yankees.
The Angels won in extra innings but would not have gotten there without Ohtani. The reigning MVP went 3-for-4 from the plate and had the most important play of the night-- a game-tying two-run homer with two outs and two strikes in the bottom of the seventh inning. It was obscenely clutch and Ohtani knew it, as evidenced by the most aggressive bat flip he's pulled off since coming across the Pacific.
The side view from the SNY cameras is even better.
To put it simply-- an unbelievably sick bat flip. And it is proof that Ohtani is not immune to his own awesomeness. He knew how cool he looked in that moment and capitalized by doing the coolest thing possible.
God. What a player. What a time to be watching him. We should all hope Ohtani ends up in the postseason this year because it seems he elevates his game when it matters most, and the idea of him doing that for a seven-game series is very, very enticing.