Shaquille O'Neal Found a Loophole, Made Good on His Promise to Eat a Frog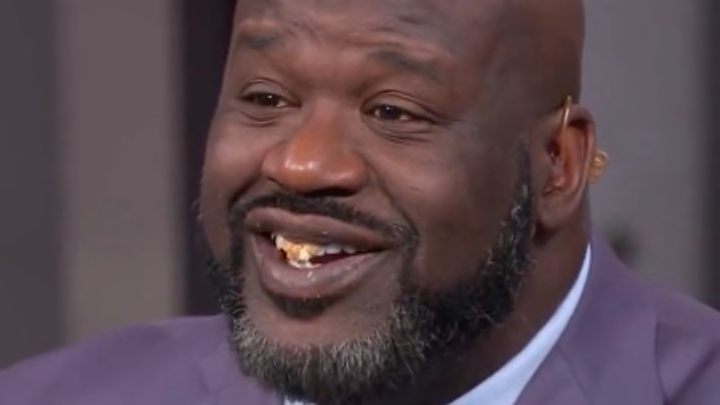 Shaquille O'Neal unwisely made a College Football Playoff title game bet with his Inside the NBA co-star Ernie Johnson, a Georgia alum. Three minutes into Monday night's game it was clear that he'd made a major mistake and would have to make good on his promise to eat a frog since TCU lost (by 58 points). Because I have a bad brain, I somehow assumed this would be an whole uncooked amphibian, which would be quite revolting. But I forgot about the loophole.
Frog legs. A completely normal and occasionally decent fried option.
O'Neal made quick work of the delicacy on-set last night because he's a large man with a large appetite. And he seemed to enjoy them even as Kenny Smith tried to harsh his mellow.
All things considered, promising to eat TCU's mascot was not that disastrous of a check for Shaq to cash with his mouth. Just perusing the final AP poll, it could have been much worse. Imagine him putting on a napkin and housing a husky. Or a wolverine. Or, God forbid, a mild-mannered volunteer who got more than they bargained for.
There's always next year.