Paparazzi Bails on Shannon Sharpe Interview When Selena Gomez Walks By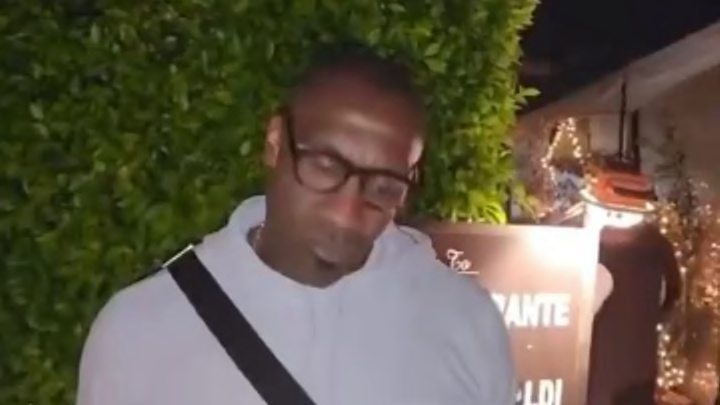 Shannon Sharpe /
Shannon Sharpe is probably more famous than your average sports media pundit. He is certainly more famous than the various journalists who go on TV and his NFL Hall of Fame career means his name recognition is very high among those who watched while he was in the league. The younger generation knows him as the shouting head across from Skip Bayless, which was a thankless job but came with a ton of visibility among the sports crowd.
All that is to say, sports media famous and even NFL famous still pales in comparison to good ol' fashioned Hollywood famous. A video emerged on Thursday of a Sharpe interview getting cut short when Selena Gomez showed up. It's pretty funny and Sharpe appears to be a good sport about it afterwards.
Zero hestitation on the paparazzi's part. That means he's probably a pro, not one of those random people trying to sell content to TMZ.
Based on the sign behind Sharpe he's standing outside Il Ristorante Di Giorgio Baldi in Santa Monica. While Sharpe has to be in New York two days a week to go on First Take it would make sense that he still spends much of his time in LA after so many years working at the Fox Sports studios out there. If that assumption is correct then there's no way to tell when this interview took place but it looks fairly recent.
Is this an elaborate promo for a Shannon Sharpe cameo on Only Murders In The Building? Who's to say, really.