Shannon Sharpe Recalls 1990 Date That Went Off the Rails When She Wanted to Order Lobster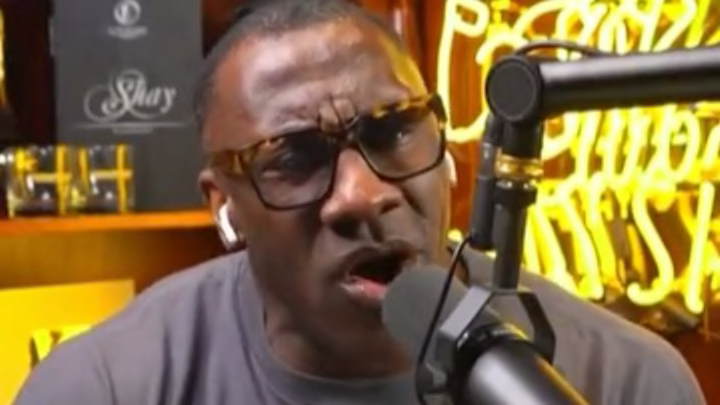 Shannon Sharpe regaled Chad Johnson with a story of a 1990 date that did not go as planned during their latest episode of Nightcap with Unc and Ocho involving a seafood-based quid pro quo gone awry. He didn't even want to tell the tale but it didn't take much prodding.
Back when MC Hammer was dominating the charts, then-rookie tight end Sharpe was making $63,500 and was not exactly liquid. He met a nice young lady and made a reservation at a restaurant with the plan to order something from the more economic tier of the menu just in case she had her eyes on something rich in flavor and price. As she embarked on a rather extensive study of the options, Sharpe asked if she were going to order something, leading to this exchange.
"She said I'm trying to figure out what go with lobster," Sharpe recalled. "I said condoms because if you order that we gonna have sex tonight. Needless to say, she didn't order that and I never saw her again."
It's quite a line. The type of thing you'd expect from Dennis Reynolds. And obviously not a winning play.
Sharpe said he intended to take this story to his grave. The woman who wanted lobster, however, surely told everyone she knew as soon as humanly possible because why wouldn't she?