Shane McMahon Tore His Quad After Making a Surprise WrestleMania 39 Appearance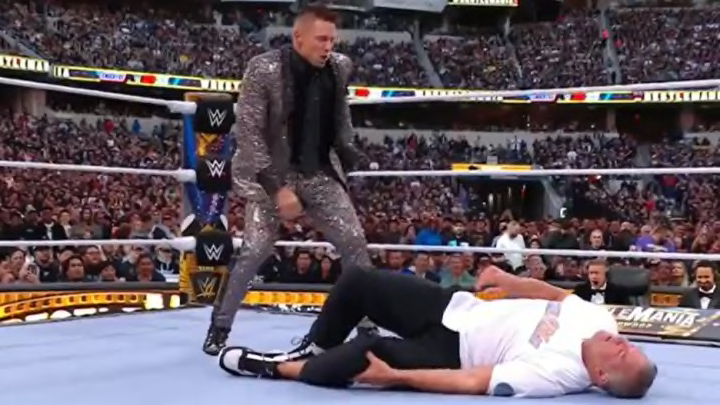 Shane McMahon made a surprise appearance at WrestleMania 39 on Sunday, showing up on Night 2 for an impromptu match with The Miz. He got a huge pop from the crowd after being introduced by Snoop Dogg, then a few minutes into the match, he collapsed and grabbed his leg. It was clear he was seriously injured.
Here's the reception he got from the crowd:
McMahon started out beating up the The Miz in what was likely to be a quick squash match for him. But as he jumped to avoid Miz coming off the ropes he landed awkwardly and went down like a heap.
Check this out:
That does not look good.
McMahon was helped to the back, so this was not a fake injury:
With McMahon down, Snoop stepped in and beat up The Miz and secured a win in a great little bit of improvisation.
McMahon hadn't been around WWE since the 2022 Royal Rumble and many believed he was done for good with the company. This was supposed to be a grand return for him but it ended in disaster.
UPDATE: After WrestleMania, Triple H confirmed McMahon had torn his quad during the match.