Shane Beamer Apologized For Yelling 'Get off the field' at Female Student Athletes During Title IX Celebration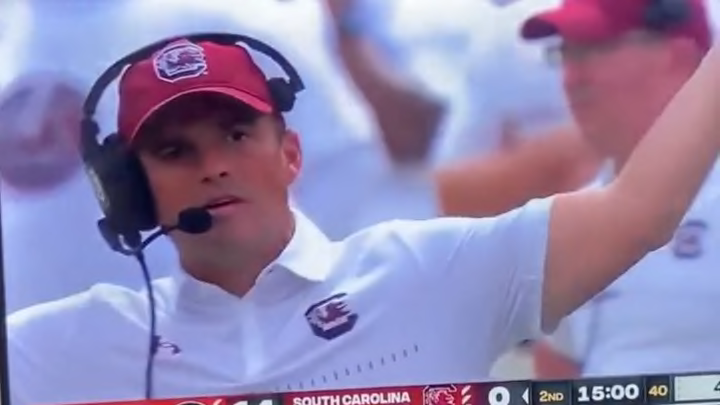 The University of South Carolina honored their female student athletes during Saturday's 48-7 loss to the Georgia Bulldogs. They invited all 275 of them onto the field as part of a Title IX celebration between the first and second quarters. When it took too long for them to exit the field and the game was briefly held up, ESPN caught Gamecocks coach Shane Beamer screaming, "Get off the field," which doesn't really capture the spirit of the festivities.
The incident really picked up attention on Sunday when Jyllissa Harris, a women's soccer player, quote-tweeted the video.
Beamer has since apologized saying he wasn't aware of what was going on and was just trying to keep the game moving.
"My initial reaction was to yell, get off the field," he told reporters Sunday. "I had no idea who was down there."
Once the field was clear the Gamecocks, already down 14, immediately turned the ball over on downs. South Carolina barely avoided a home shutout with a touchdown in the final minute of the game. All-in-all, a disasterous day for Beamer.