Shaheen Holloway Gave an Amazing On-Court Interview After Saint Peter's Upset Purdue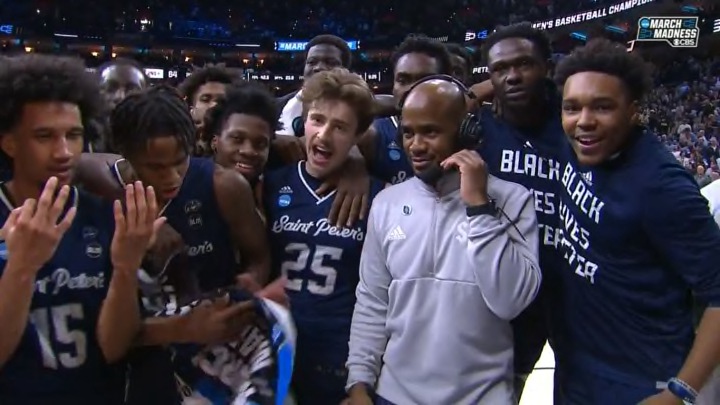 Saint Peter's coach Shaheen Holloway after team advanced to the Elite Eight /
Shaheen Holloway is a mood.
After his 15th-seeded Saint Peter's Peacocks upset third-seeded Purdue 67-64 Friday night, Holloway gave an incredible post-game interview on the court. He was basking in the fact that his team had become the first 15-seed to ever reach the Elite Eight, and had pulled off three straight massive upsets to get there.
As Jamie Erdahl began the interview, she asked Holloway what he said to his team after the game. His response was epic: "What they gonna say now? Everybody got something to say." He continued before being mobbed by his team.
Here's video:
That was amazing. What a great moment for Holloway and his team. What a moment for college basketball.