Senator John Kennedy Tells FOX & Friends That Subway's Titan Turkey Will Keep You Regular
Can you imagine a better free advertisement?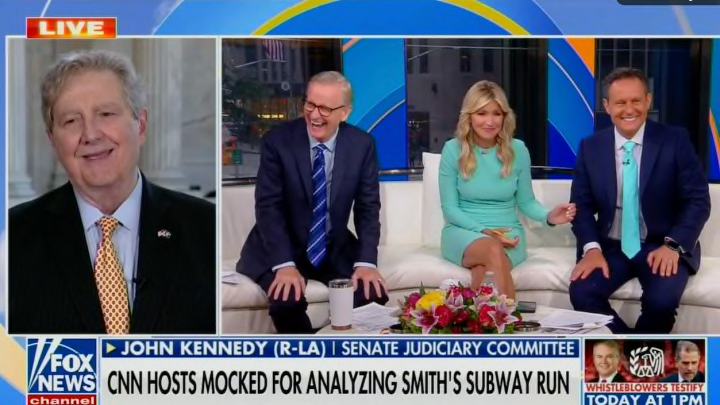 Subway has had a strange week full of odd free publicity, and it's only Wednesday morning. First Special Counsel Jack Smith stopped into a Washington, D.C. Subway to get some lunch. Then CNN did a brief segment on Smith stopping a Subway, saying it was somehow a message to Donald Trump. This prompted stories about CNN's coverage of picking up lunch on FOX News and Newsweek, among others. FOX & Friends picked up the foot-long baton this morning and ran with it, asking Senator John Kennedy about Subway during an appearance.
"Well, let me say for the record I am a big Subway fan. That footlong Titan Turkey, I think they call it, will make you very regular."
Kennedy was right. It is called the Titan Turkey. Part of Subway's Deli Heroes line, it sounds like a real mouthfull. Per Subway:
"The NEW Titan Turkey is big enough to stand up to any appetite! With 33% MORE* turkey, 2x provolone, lettuce, tomatoes, onions, and mayo all on our Artisan Italian bread. You'll enjoy a meal fit for a titan! *33% more meat than Classic Sandwich portion."
Wow. With word of mouth like this, it's amazing that Subway even bothered paying Stephen Curry and Charles Barkley to promote this sandwich.
And they didn't even mention what it would do for your bowels.