SEC Knows Its CBS Package Is Way Undervalued, Hires CAA to Sell It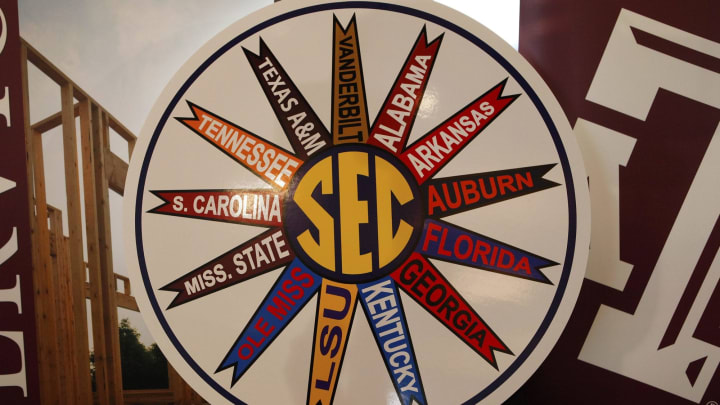 The most insanely undervalued sports media rights package in America and maybe the planet right now is the SEC on CBS, which is a $55 million per year deal that goes until 2023. There are four football seasons left in it, which sounds like a lot, but these deals start to go in motion years in advance. Knowing that just about everybody in the marketplace is a potential bidder for these rights, the SEC announced today that they have hired Evolution Media and CAA to advise them on their next deals.


The last undervalued property that hired CAA for their media rights was WWE, which was making $130 million per year from USA to air Raw and Smackdown. Next year, Smackdown is moving to FOX, and USA is paying way more to keep Raw; the new rights deals total an average $468 million annually, according to the Wall Street Journal.


As Clay Travis noted last week, just about everybody you can think of would be interested in CBS's SEC package at the right price: ESPN/ABC, FOX, Turner Sports (now backed by AT&T), NBC (which could pair the SEC game with Notre Dame as a blockbuster doubleheader), and even upstarts like DAZN who are looking to make a mammoth splash (even if DAZN falls short in these A-level rights deals, you can bet John Skipper & co. are going to push the price up).
As we've written before, many relevant rights in sports are going to have negotiations heat up in the next several years:
The NFL's deals are all up in 2021 or 2022.
MLB, Champions League, and NHL are up in 2021.
EPL and MLS are up in 2022.
Big Ten rights are up in 2023.
The SEC also has a long-term partnership with ESPN through the SEC Network for other games, beyond the Saturday afternoon main matchup. All of these leagues are going to be jockeying against each other and the networks to secure the highest prices, and it should be fascinating to watch.