Seattle Storm Just Kinda Give Up in Bizarre 15 Final Seconds of Close Game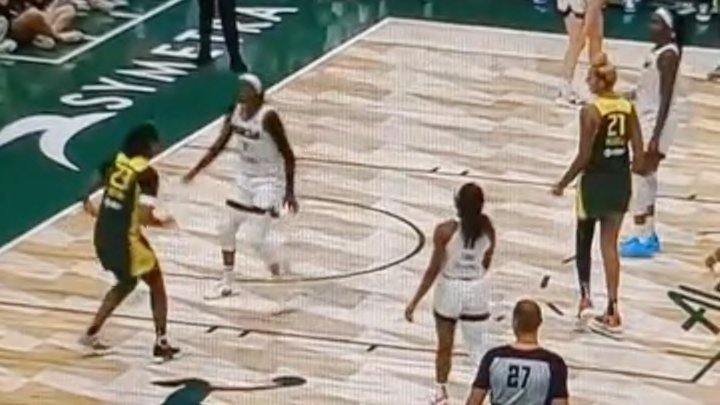 The Seattle Storm lost to the Chicago Sky and were officially eliminated from WNBA playoff contention on Sunday night, which is a brutal pill to swallow. Or maybe not, considering how laissez faire they seemed to be about simply declining to try to win after getting the ball down five points with 15 seconds remaining. Le's just say there was a lack of urgency. Both teams seemed perfectly content to allow the clock to run out without another shot being attempted. Which makes all the sense in the world for the team leading by two possessions and not much for the one chasing.
So that's what they let happen and it was weird.
The bizarre sequence capped off a final five minutes in which the Storm did not make a field goal and a final three where they didn't score at all. One of the main things that's helpful when trying to score is trying to score so it's not clear they tried everything at their disposal.
In reading the postgame commentary, the bizarre ending is conspicuously absent. So we can speculate what happened is that they thought there were only 5.1 seconds left on the clock and not 15.1 seconds. And we can clearly see that not every Storm player was on board with the decision to just call it a day.
Then there's the whole dark corner of the room where we can talk openly about tanking. The Storm are in need of a new generational player. Caitlin Clark could fill that void if the ping-pong balls align and winning would not have helped that endeavor.
Whatever happened, it wasn't great and probably shouldn't happen again. Yet it does. J.R. Smith did something similar in the NBA Finals. Time and score can be hard because no one wants to keep track of numbers during a sports game. That's for nerds.