Saskatchewan Rush Goalie Alex Buque is a Great Postgame Interview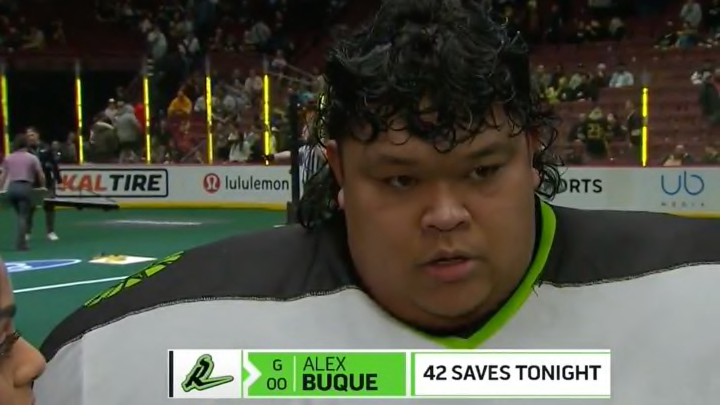 Alex Buque /
Last night, the Saskatchewan Rush beat the Vancouver Warriors by the score of 14-8. The MVP of the game had to be goalie Alex Buque, who recorded 42 saves and locked down the net in the fourth quarter to allow his team to go on a game-winning six-goal run. Buque was rewarded for his efforts with a postgame interview with TSN.
It was tremendous. Even the host back in the studio could not contain his laughter.
It seems Buque has a reputation for this if the buzzer person was so locked and loaded, ready for a curse word to drop. Great work there. And I think the studio people should always have their reactions recorded live on the broadcast like the Inside The NBA guys. It makes for the good stuff.
Congrats to Buque on the win and for going viral.