Sara Sidner Confronted By Angry Crowds in the West Bank: 'F--k CNN'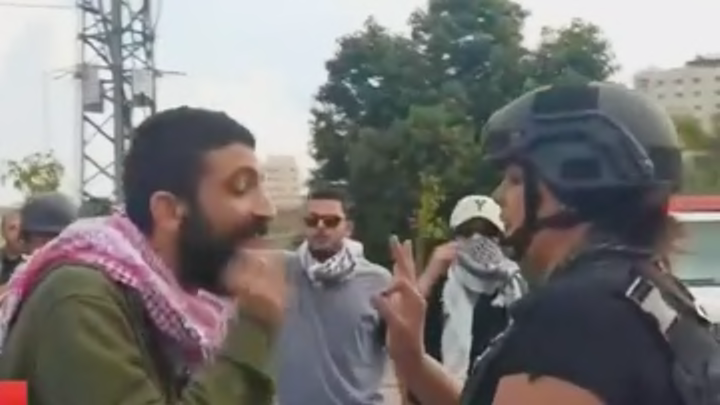 CNN's Sara Sidner was reporting live from Ramallah in the West Bank this morning in front of an audience that did not want her there and was perfectly willing to let her and the world know it. Amid chants about the network one man came up to Sidner with a strong message.
"You are genocide supporters, you are not welcome here. F--k CNN. F--k CNN."
Other members of the press and their detail were able to give Sidner some separation to continue reporting.
"You see that people are very angry, they do not like the way that CNN has been reporting the story, you hear that," she said. "But what you are seeing is the heightened fear, anger, frustration with what's happening."
This is far from the most important point here but Sidner handled herself well during the tense moment. It's not the first time she's found herself in the center of some controversy while covering the Isreal-Hamas war as last week she had to take ownership for spreading misinformation about unverified information.
It's an incredibly hard yet important job to report from a conflict zone, especially in a new age where information and who presents it is an important front and overall cable news has acquitted itself quite well. The difficulty will continue as long as the fighting does – and hopefully strong words are as aggressive as those interactions get.