Sami Spenner, Caught Up in NCAA Transition Rules, Cannot Compete for Track & Field Championships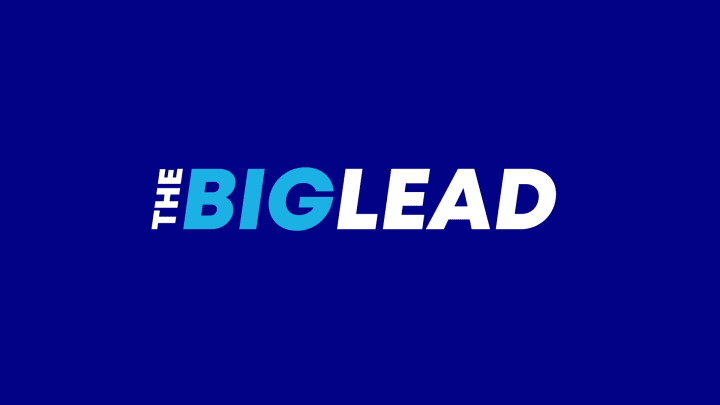 Sami Spenner (@smspenn) is a track & field athlete at the University of Nebraska-Omaha, and as it turns out, one of the best female athletes in the pentathlon in the country. There's a decent chance that we could see her competing in the Olympics some day. She helped the USA win the Thorpe Cup competition last summer, and according to this recent update from USA Track & Field, is now 9th on the all-time USA list after a 4,406 point score at the Jennett Invitational.
The only thing she cannot do is compete for a national title with the NCAA. Yesterday, Spenner took to the "Track and Field News" to tell her story.
The issue? Her school, the University of Nebraska-Omaha, began the transition to Division I from Division II in 2012, after she had begun attending the school. Schools transitioning to Division I are not eligible to compete for national championships during the four years when they are considered in the transition period. Florida Gulf Coast, for example, was a school that recently made the transition, and then a big splash in the NCAA Tournament last year, once they gained full eligibility in 2012 to participate as a Division I member.
Spenner originally went to Wayne State to play volleyball, but left that school and enrolled at Nebraska-Omaha to attend the Exercise Science program. She did not even go there to participate in athletics, but after being there, had the "crazy idea of trying out for the track team," something she had done for a year in high school.
Spenner tried out for the team as a walk-on, and immediately showed her potential. "That [first] summer, my coach kind of made a sarcastic remark that I should try my luck at the pentathlon/heptathlon. I had never high jumped, I had never hurdled, I had never thrown shot put or a javelin, and I had never run an 800." She finished 5th in Division II at the national championships as a sophomore.
Then, Nebraska-Omaha began the move to Division I. It was a controversial move at the time, with an Outside the Lines Report on the decision that included shutting down the football and wrestling programs as part of the move. It, though, had nothing to do with Spenner and her emergence in the Pentathlon.
"My school transitioned, and I was made aware of the ramifications I faced if I were to stay. I had the option to transfer schools, but I would leave the coach that made me, leave my teammates who are my best friends, and on top of that I would be transferring schools because of athletics, putting my academics second. UNO had the degree I wanted, and I wasn't about to throw away those credit hours."
In another interview last year after the NCAA denied her request for a waiver to compete, she said: "I walked on to a D-II program," Spenner said. "You think I meant to do this? I was just happy to go to D-II nationals at the time."
Assistant Coach Chris Richarson added, "Let's be honest, track and field isn't a money generator. It's supposed to be about the student-athlete. In this case, it's not. It's more about the rules that have been set forth to essentially punish athletes."
Those rules provide a four year period where a school (or its athletes) cannot compete for a championship while transitioning to Division I. (some details can be found at the ncaa.org site here). These institutions are not considered members until they satisfy the requirements and get past the four year transition period. As Eamonn Brennan said just a few weeks ago, when discussing another absurdity of the transition process, where some teams have to forfeit games against those transitioning schools, "The delay isn't about exclusivity so much as financial stewardship — making sure new D-1 athletics departments are brought along slowly." You can add issues of compliance and new standards (differing scholarship amounts and compliance with Title IX among them) as issues that schools in transition are addressing over that four year period.
Some have suggested that the restriction on championships is to slow the incentive of teams trying to make the switch. This is dubious. Even the administration at Nebraska-Omaha acknowledges that they did not know what they had. Most schools transitioning aren't viewing the inability to win a national championship as a barrier to the move; that kind of goal is not realistic in the first four years, particularly at the team level.
My view: It's a more complicated issue than simply saying, "the NCAA sucks." Nebraska-Omaha is a transitional member, who may not have met all the requirements, yet, to have full Division I status. However, there are bright minds everywhere, even if they sometimes don't get to come out until after the bureaucracy has already had its say.
Spenner is a special case. Most transitioning schools simply are not going to be in this position with an athlete. She is also exactly the kind of athlete the NCAA would appear to trumpet in their advertisements. She made the choice of school based on pursuing her education, and then only realized an untapped potential as a walk-on at what was then a Division II school. She had already transferred once and found the place she wanted to be. Forces larger than her are at work here. She should be celebrated as a success story who has come out of nowhere to be among the nation's best. Instead, she will sit idly by as the NCAA Championships are held. The NCAA will get to hear about that in years to come as she pursues greater glory if they do not alter the decision. Bad facts, as the saying goes, make bad laws, and even if the rationale is sound in most cases, it appears overbearing in the wrong circumstances.
I believe they will figure out a way to do the right thing, the equitable thing. I don't see this opening the flood gates for schools to go to Division I with visions of quick championships, though a different type of flood is about to begin if they do not find a solution.
[image via @omavs.com]