Hospitality Pavilion at Ryder Cup Course in Italy Caught on Fire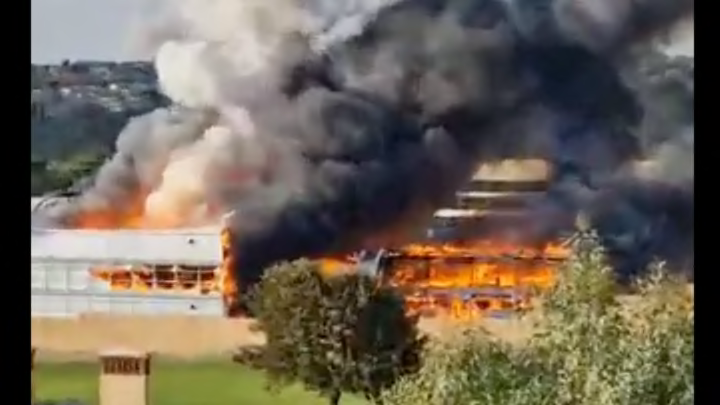 Last week the 2023 Ryder Cup took place at Marco Simone Golf and Country Club in Italy. The Europeans triumphed once again over the Americans. One week later, there was a massive fire at the course.
On Thursday, video emerged of the hospitality pavilion at Marco Simone engulfed in flames. It was nuts.
Crazy. Fortunately, no one was injured in the blaze. The Ryder Cup Europe team released a statement via X.
Very glad to hear everyone is fine and there was no additional damage.
The Europeans dominated this year's Ryder Cup pretty much from start to finish. They got off to a quick start, sweeping the Americans in the Friday foursomes, before splitting three of four four-balls in the afternoon. The American side put up a fight in the second day of the event, winning three of the four four-ball matches to keep it relatively close heading into the final day of singles matches. But the Europeans slammed the door shut on the third day and won. The Americans have some work to do before the 2025 Ryder Cup takes place on their home soil at Bethpage Black.