New 'Rudy' Director's Cut Features His Dad Giving an Incredible Speech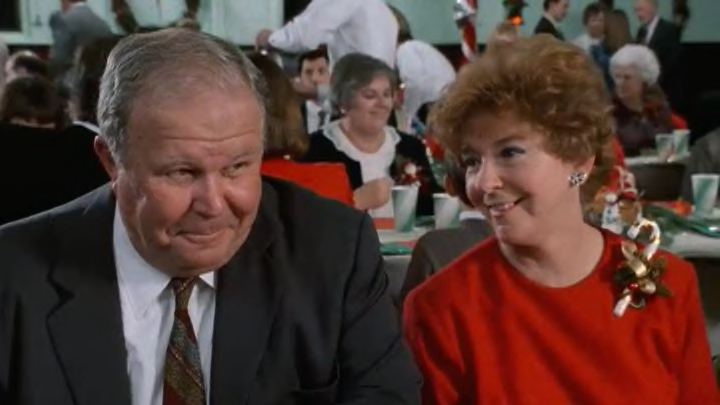 There are things that make a person feel old and then there's the bone-chilling realization that the movie Rudy is celebrating its 30th anniversary. A director's cut featuring 13 extra minutes was released two days ago and somehow it's not all anyone is talking about. USA Today got a nice exclusive to share one of the scenes, which never should have ended up on the cutting room floor.
It features the Ruettigers at some sort of Christmas community function. Rudy, who never needed a program to know the players, happens to see a second-string defensive back for the Fighting Irish. That sparks a conversation about what makes Notre Dame special and Ned Beatty, a bit underutilized in the final cut, delivers one hell of a soliloquy. It's as though he's waited his whole life, working tough jobs and raising too many kids, for this very moment were he can wax poetic about what that place over in South Bend represents.
Look, I'm a huge sap and suspending all cynicism to just enjoy Rudy as a top-tier sports movie is an annual tradition. The version we all saw years ago works incredibly well but reading through USA Today's report on what the director's cut includes, it's impossible to not think all of the abandoned scenes would have made it just a bit richer and deeper. Sure, Rudy's father is the one speaking but it just as easily could have been the aspiring walk-on because he's the last true believer in his bloodline.
Most importantly, this clip provides some needed context to Mr. Ruettigers' Notre Dame-only policy, which didn't allow anyone to watch any of the Indiana-Purdue game at halftime. Suddenly it doesn't seem so crazy.