Roundup: Tony Bruno Loses Show; Dustin Johnson Wins Money; 50 Perfect Movies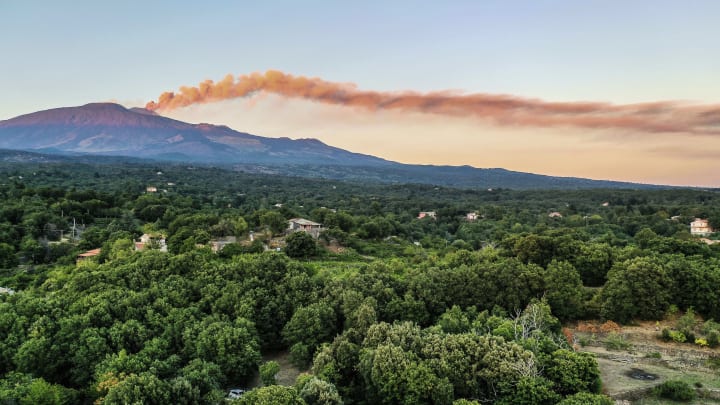 Etna Volcano / Fabrizio Villa/Getty Images
Mysterious craters keep opening up in Siberia ... NFL referees poised to have their best season yet ...Why, exactly, did the Detroit Lions add Adrian Peterson ... Smallest XBox yet coming soon .... We're accelerating our certain doom with misguided gender reveals ... BYU went into Annapolis and thoroughly embarrassed Navy ... Poker giant Mike Sexton dies at 72 ... Sofia Richie and Jaden Smith seen canoodling on beach ... Oregon's Penei Sewell sitting out ... Germany's far-right fringes embracing American president as a cult figure ... Tony Bruno has lost his show on SiriusXM ...
Chris Mannix bids farewell to the NBA bubble. [Sports Illustrated]
50 perfect movies, according to Rotten Tomatoes. [Mental Floss]
Joe West is intolerable, but he's part of the game. [The Big Lead]
Wise voice of wisdom, Eric Trump, who is never wrong, tweets that football is 'dead.' [USA Today]
One in eight EU deaths come as a result of pollution, studies show. [Reuters]
Now, this is a good picture. / Kevin C. Cox/Getty Images
Michael Porter dunked all over Montrezl Harrell.
Colin Hay -- I Just Don't Think I'll Get Over You