Roundup: Laurel Vs. Yanny Has Been Solved, Buying Fake Facebook Profile, GOAT Mario Kart 64 Player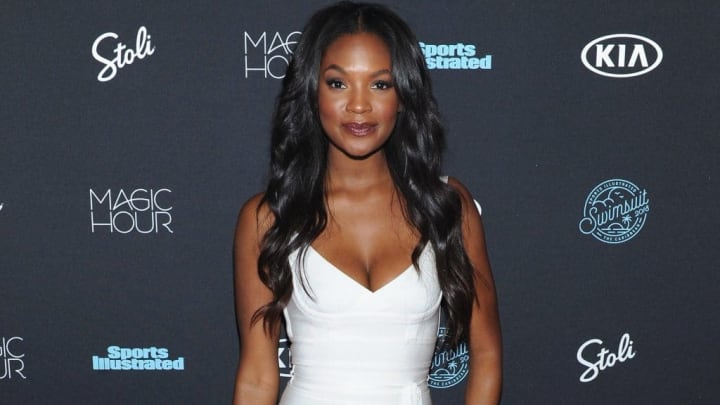 Laurel vs. Yanny debate was revealed … Larry Nassar victims to collectively receive $500 million from Michigan State … Artist imagines what countries would look like if they were people … It sounds like the Bill O'Reilly cable news comeback is happening soon … Kristin Cavallari reaches into the Jay Cutler vocabulary for response to critics of her kids' diets … Amazon Prime members will start getting discounts at Whole Foods … Massachusetts judge frees heroin dealer for reason that doesn't make much sense … Texas man busted with over a quarter-million hours of child porn … "Judge finds KC firefighter not guilty, though witnesses confirm N-word at Hooters".
If you haven't done so yet, please Tully's piece on the American Flag Football League training camp, featuring interactions with Mike Vick, Chad Johnson, and Nate Robinson [TBL]
Ronan Farrow is having a Jordan-in-his prime journalism year [New Yorker]
One guy holds every Mario Kart 64 speed record, except one, and other people are rising up to try to prevent him from getting it [Kotaku]
1965 Gay Talese profile on Frank Sinatra [Esquire]
Reese Withersoon and Glenn Greenwald to produce documentary on Martina Navratilova [Variety]
"The nation's largest subsidized affordable housing complex was just sold for hundreds of millions of dollars, with some of the money going to a prominent critic of government housing programs: President Donald Trump." [AP]
Writer pays $13 for fake Facebook profile of 23-year-old woman, immediately gets bombarded by dick pics [Buzzfeed]
Kate Abdo will be on Turner's Champions League coverage [NY Post]
Dog saves its not-so-great-a-swimmer friend from drowning in a pool
Interviewer presents Ryan Reynolds with his 5th grade book report on Deadpool
The Internet never sleeps
"Someone: That pooping lady at Tim Horton's is the best video today, it can't possibly get better. Me: Oh yeah, let me add DMX. pic.twitter.com/J3q7UtjQDS — Isaac (@WorldofIsaac) May 16, 2018"