Ron DeSantis: 'No time for foot fetishes,' But Will Wear Boot on HIs Head if Trump Has 'Balls' to Debate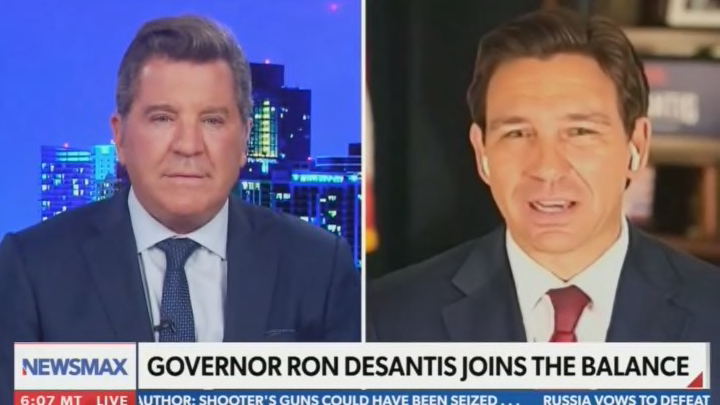 Ron DeSantis appeared on Newsmax's Eric Bolling The Balance on Thursday night. Because things are going very well for the Florida Governor's presidential campaign, he was asked about the conspiracy theories that he's wearing lifts in his cowboy boots to make him appear taller. His response: "This is no time for foot fetishes. We've got serious problems as a country."
If you're trying to get the Internet to stop talking about your feet, don't appear on cable news and make a joke about foot fetishes. Or talk about wearing a boot on your head a short time later.
"I know Donald Trump and a lot of his people have been focusing on things like footwear. I'll tell you this. If Donald Trump can summon the balls to show up to the debate. I'll wear a boot on my head. This is a time for substance."
So he said it was not time for a foot fetish and then immediately circled back to footwear and offered to wear a boot on his head if his opponent found "the balls." This is simply not the way to get people to stop talking about your feet.
The next Republican presidential debate is next Wednesday on NBC News. No doubt we'll find out who the bigger man is that night.