Robert Griffin III Rips Pants Jumping Into Lake on ESPN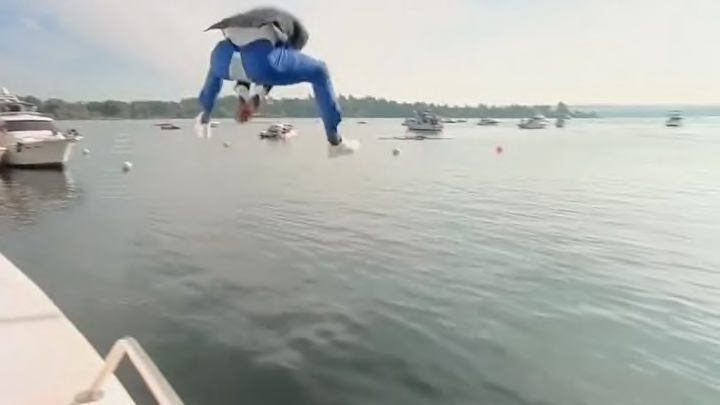 RGIII /
On Saturday, Robert Griffin III and other members of ESPN's college football team were on location at the University of Washington to help preview the Huskies' Week 1 matchup against Boise State. At one point, RGIII was on a boat on Lake Union. He decided to leap into the lake in honor of the start of football season.
He also made the unfortunate decision to do a split while he was jumping and tore his pants. Just ripped it right down the middle.
That man needs to go have a chat with his tailor. Although, in fairness, most pants are not designed to withstand a midair full-on split.
College football is back, baby!