Dear NFL: Send Rob Lowe to a Game Wearing the Ed Sheeran Gear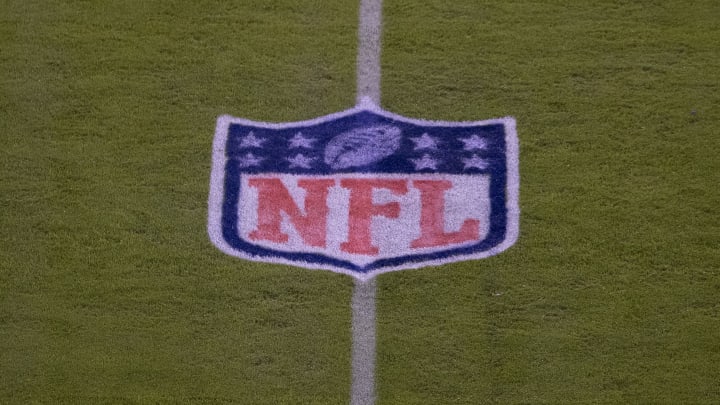 Mitchell Leff/Getty Images
One of the best things Rob Lowe has ever done as a performer is wearing an NFL hat to the 2020 NFC Championship. Don't believe me? Believe Lowe himself.
"It was the best thing I ever did picking that hat," he told Yahoo Entertainment. "First of all, I love the hat. It's simple, I love that logo, it's cool. Frankly I'd never seen a hat like that before. I didn't even know you could get an NFL shield hat. So I was, like, 'Oh, this is badass, I'm gonna wear this,' and then it had the added benefit of not pissing off any [division] in the stands, cause I didn't really have a dog in that fight."
To this day it is impossible not to laugh a little bit when confronted by that neutral lid perched on a stoic fan.
See?
Though the meme is still very much strong and appreciated in rotation, one wonders if it's time for a remix. Time for the next Lowe look that will both thrill the masses and bring a collective smile from Portland, Oregon to Portland, Maine. If so, there is no better time than the present because an opportunity exists for maximum impact and merriment.
The league has been advertising Kickoff-themed Ed Sheeran merchandise in connection with his concert launching the year tonight in Tampa. Its existence has tickled many, bringing out the amateur comedians in us all. For reference, here it is before it's bought out ironically.
What if — and believe me this is a big what if — Lowe showed up in the crowd for Buccaneers-Cowboys with one of these jackets and hats on? We're talking instant legend. Such high-level performance art would be the cause of great jealousy. If it sparked a trend of celebrities showing up to sporting events in increasingly ridiculous gear, well, would that be the worst thing?