Rob Gronkowski Hated the Patriots Celebrating After Winning in Week 7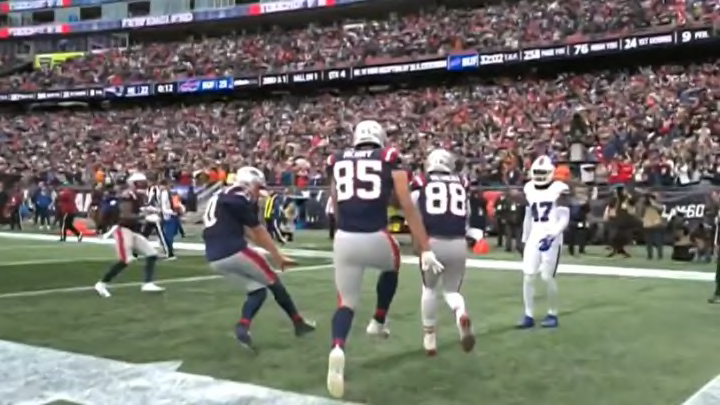 The New England Patriots scored a big upset win in Week 7, besting the Buffalo Bills 29-25. After taking a late lead, Pats players celebrated a bit too much. Let's just say Rob Gronkowski wasn't a fan of it.
On Wednesday, Gronkowski talked to former teammate Patrick Chung about the celebrations -- which included quarterback Mac Jones hitting the worst Griddy of all-time. Gronk was not a fan of it and thought the Patriots went too far for winning a regular season game. Chung seemed to be fine with it.
Here's what the two had to say:
I mean, Gronk was maybe the goofiest NFL player of my lifetime, so hearing him be so harsh on guys clowning around feels strange. Yes, the celebration was over the top for a 2-5 team, but Chung is right, things are a bit different now.
Though I do wonder how Bill Belichick felt about it.