Rick Santorum on Newsmax: 'Pure democracies are not the way to run a country'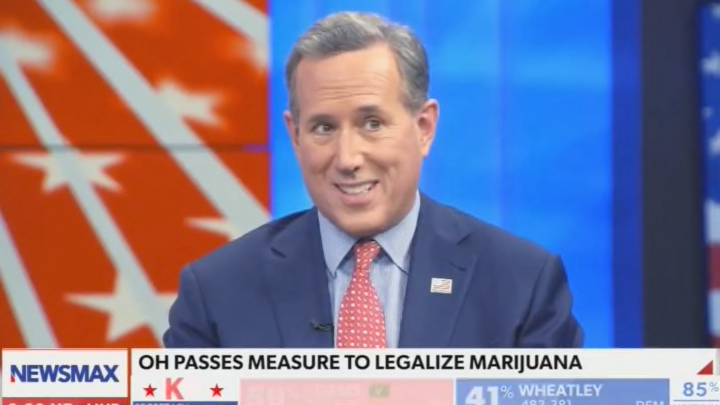 Rick Santorum was in studio for Newsmax's 2023 Election Night coverage. While breaking down what went wrong for Republicans in some states, Santorum, the former Republican Senator from Pennsylvania, said the quiet part out loud, half-joking that Democracy is no way to run a country while complaining about Ohio's Issue 1 and Issue 2.
"You put very sexy things like abortion and marijuana on the ballot and a lot of young people come out and vote," explained Santorum. "It was a secret sauce for disaster in Ohio. I don't know what they were thinking, but that's why I... I thank goodness that most of the states in this country don't allow you to put everything on the ballot because pure democracies are not the way to run a country."
This was met with laughter from the panel. Because they did not like that Ohio allowed voters to decide how important access to abortion and legal marijuana are. Imagine what would happen if every state just allowed voters to make their own decisions on what Santorum considers "sexy things."
Luckily, in a big victory for actual democracy, Ohio did just that with nearly 2.2 million people (56.6%) voting to make the right to abortion protected by the State Constitution. About the same number of voters (57%) voted to legalize the possession and sale of marijuana.
Sometimes it's that simple. Even if a high percentage of right wing cable news pundits disagree.